Mobile Keno Games
Mobile Keno:

Welcome to our Mobile Keno section!
Wanting to play Keno on the go? Then this category has you covered.
In this section Dr. Keno covers all the ways you can play Keno on your cellphone. Whether you have a Blackberry, iPhone, Android, Windows Phone or even just a tin can that you carry around – I've got your hookups in regard to playing Keno on your smartphone.
Wanting to play Keno on your cellphone for real money? Or just playing with fake money? Read below for all the best single card keno and multi card keno apps and websites that are accessible from your mobile device:
Our Most Popular Keno Casinos for United States: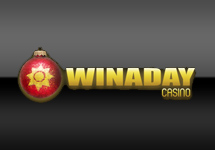 "WinADay Casino is the home of "Power Keno', the most populer online casino game with 7 Cards of Keno at once!"