MultiCardKeno.com » Mobile Keno »
Dream Keno Review

If you are a keno fanatic, Dream Keno is by far the best android gaming app on Google store right now. By downloading and installing it to your android phone, you can pass time playing one of the coolest lottery games anywhere. The Dream Keno android app is completely free and it does not feature any Ads once installed. This only leaves a clean, exciting and interactive interface which allows you to try your odds in betting at the lotteries.
What is Dream Keno?
This is a typical lottery game featuring randomly selected numbers that matched against a selected winning numbers. It is offered free of charge on the Google App store and is one of the most downloaded lottery oriented gaming apps. Numbers can be selected fast using the quick pick feature and the more you continue betting the higher your odds of winning. You have about 80 numbers from which you can select your 2 to 10 numbers. Dream Keno plays by the same rules used in casino Keno and it even features a gaming feel similar to that of an indoor Las Vegas casino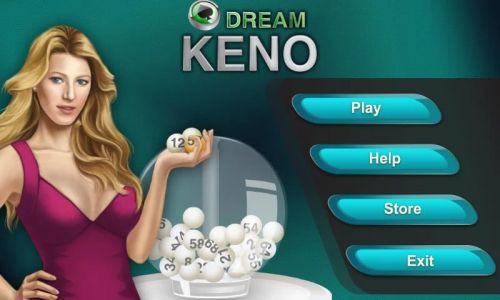 Dream Keno Features
With a Las Vegas style layout, one can use each card to bet from 1 to 10. A quick pick feature is built in and helps select random numbers fast and matched against the winning selected numbers. If you don't wish to control the game manually, you can set it on auto play where it picks the random numbers for you and play them against the winning numbers. You can also vary the gaming speeds of the Dream Keno android app to pace you are most comfortable with. Dream Keno doesn't feature any ads once installed and the gaming graphics stand out pretty well on the blue backdrop. Also on the gaming interface is an Erase for deleting selections, a $1 button to quickly bet on a dollar and 'Auto Play' to provide hands free gaming experience. Once a bet has been placed and the numbers matched, the wins will be indicated on the top right corner of the gaming app. One can vary the speed of the game or change the theme using the 'Options' button located on the bottom left of the screen.
How to Play Dream Keno
For the lovers of backgammon or Texas Hold Em, Dream Keno is a betting game with similar odds; a win or lose. On the Dream Keno gaming app, a bet is placed by pressing the 'Bet 1' or '$1' buttons on the interface. This allows you to select numbers randomly, from 1-10 on each card. Tapping on a number allows you to choose it while tapping on the number again deselects it. There is an 'Erase' option within the app that allows you to wipe out all numbers after the first play or when you want to select a fresh before placing a bet. You can also use the 'Quick Pick' features to quickly select numbers which can be played against the winning numbers.
Dream Keno Rules
The same rules applied in the Keno casino game also apply for this android gaming app. One is required to select 4 numbers on the minimum and not more than 10 numbers in one play. Each selection is known as a spot so a selection of 4 numbers means one is playing a 4 spot game. One can bet as low as 5 cents or $1 depending on the Dream Keno app version installed. Winning is dependent on the number of spots one gets right; it is possible to make as much as $500 from a bet as low as $1 or you can easily lose everything on the first bet. It is purely a game of chance and the winning random numbers are regenerated afresh with each play.
Dream Keno Review
The popularity of the Dream Keno android app has grown thanks to the casino-like feel the app provides. Bearing the Las Vegas style layout, Dream Keno is bound to give you a taste of how awesome it feels playing in a Las Vegas casino. The game offers continuous hours of fun without the annoying pop-up Ads popular with most android apps offered free. You can even set the game to play automatically and get you wins while you are away, and the advantage of being an app means you can take your gaming practically anywhere.
Our Most Popular Keno Casinos for United States: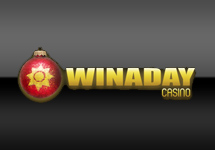 "WinADay Casino is the home of "Power Keno', the most populer online casino game with 7 Cards of Keno at once!"