MultiCardKeno.com » Keno Games »
Krazy Keno

What is Krazy Keno
Krazy Keno is a quick and fast paced version of Keno that is ready to go whenever you are and is available to play at Linebet. Krazy Keno offers an Auto Play feature
This is an Instant Version of Keno that only uses 40 numbers. it runs quickly and offers very few extra features to speed up the game play.
Only 3 betting amounts so although the betting limits are limited it only speeds up the game even more.
Where to Play Krazy Keno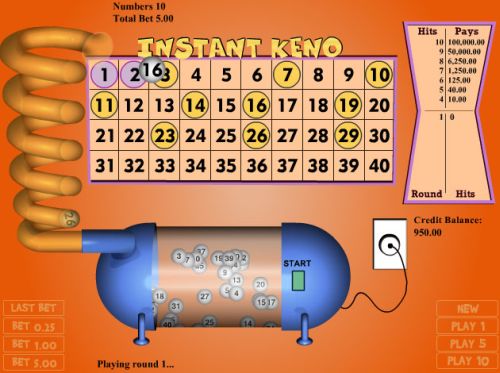 If you like your Keno games fast then you would be hard pressed to find a faster version of Keno than Krazy Keno available at Linebet. Just be sure to use 130.bet for a linebet offer. This is a smooth, fast and great browser based casino that will work on any and all browsers.
Once you arrive at Video Slots you will first need to register an account with them if you haven't already. The registration process is free, quick and easy.
After you have registered and claimed your free bonuses you will now me at the main screen of Video Slots casino. Along the left side of the screen you will see the games broken down into categories and all of the 7 Keno games available here are located under the "Other Games" option.
Once inside the other games option you can now type Keno into the search bar located at the top left of the games list and all of the Keno games will be listed so select Krazy Keno and you are now ready to play
Krazy Keno Features
Some nice features for a game that prides itself on pace and number of games the player can play in a short amount of time they still give you some bells and whistles.
Fast Keno – If you like to play speed Keno then this is your version of Keno
40 numbers – Instead of the usual 80 numbers
Auto Play – Auto Play 1 , 5 or 10 games in a row
Last Bet –Repeat your last bet. Same numbers and wager.
3 Betting Limits – $0.25, $1.00 and $5.00 limits
Krazy Keno Rules
With the exception of the amount of numbers available, this game plays just like all other games of kenoexcept faster. Keno board in the center where you choose your numbers and drawn numbers appear after coming out of the tube. Pay chart and round breakdown chart are listed to the right of the Keno Board.
Choose you numbers by clicking directly on the number on the Keno Board. Choose your wager by clicking on one of the 3 available amounts. Choose to play 1, 5 or 10 games by selecting your choice along the right of the screen.
To repeat the last game with wager amount and Numbers by choosing Last Bet. To begin a new game, choose New and repeat the above listed steps.
Drawn numbers will show up on the board as Purple circles when you match one or yellow circles for missed numbers.
Krazy Keno Review
This is a great version of Keno and for Players who like to play as many games as possible this is the game for you.
The betting limits are, well, limited but still plenty of money to be won. Players you like to wager little per game may not like this version as the minimum bet is $0.25. On the other hand high rollers can only wager $5.00. But for the players who fall in between (which is about 90% of all players) then you will be comfortable with the limits.
But this is a decent version of Keno that focuses on speed more than features. So if you are a fan of numerous games in little time than head to VideoSlots.com (Doesn't accept Americans; play Power Keno at WinADay instead. to give it a try.
Our Most Popular Keno Casinos for United States: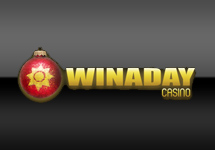 "WinADay Casino is the home of "Power Keno', the most populer online casino game with 7 Cards of Keno at once!"