MultiCardKeno.com » Mobile Keno »
Top Bottom Keno Review

This Top Bottom Keno android app review is going to allow you to know more about this game, its features, how to play it, its rules and what many other players are saying about it. It's going to be fun. Let's go!
What Is Top Bottom Keno?
Top Bottom Keno is one another amazing Android compatible game from the Keno family. It has a simplified design that mimics the real thing and makes you feel like you are playing the real deal in a casino.
This game requires no in-app purchases, but it isn't free, also. It costs $1.99 as a lifetime fee, and then it's free for you to play forever. So it suits a lot of simpler buyers and players that don't require much of the more advanced and intriguing betting games, such as others seen in the Keno family.
It is indicated for players 14 and older also being a family-oriented game to allow a fun playing gaming experience. You feel like you are in a real casino but know that you won't have to worry about losing your money in crazy bets.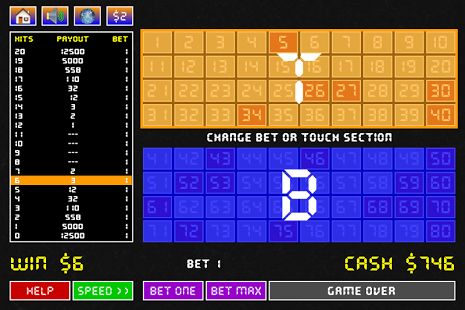 Top Bottom Keno Features:
• A paid app that costs only $1.99 for life.
• No in-app purchases.
• Bet as much as 4 credits in each bet under any number.
• Choose up to 20 numbers from 80 selections in each hand.
• Get paybacks as high as 95% in every hand.
• Smooth background music.
• Win/loss tracker in stats display.
• Vibrant and realistic graphics.
• Non-Hits allowed as missing numbers which bonify great payouts.
• Interesting UFO theme, with burning torches, deep demented music, and a horror aspect.
How To Play Top Bottom Keno
Playing Top Bottom Keno is very simple, but first make sure that you have the app installed in your device, from Google play. If you haven't it, you need to head to Google Play and download it. To find it there just make a search for the app's name "Top Bottom Keno" and click on it to download it. Once it's in your device, just tap to confirm the installation.
Run it. After it's installed properly in your device, simply tap to open it. If it's properly installed and you have downloaded the matching Android app for your Android device, then you're going to be able to play with the app with no problem. Remember though that this app is paid for, so you'll probably only be able to download it after you have paid the lifetime $1.99 cents for it.
Pick your numbers. Now before you make your bet your need to choose 20 numbers from a selection of a total of 80 numbers. To select them, simply tap on them until they become active – you'll know they're active once their color changes. You can only choose 20, so after 20 numbers "slots" are selected, you won't be able to choose any others. If you want to change numbers, simply tap any selected number to unselect it, then select another one you want.
Make your bet. This game allows you to make a bet between 1 to 4 credits per number. Then hit Go!/Start. Once you do this, your numbers will be verified to see if they are the selected ones. It's in this stage that you'll earn multipliers, bonuses, and extra credits.
Top Bottom Keno Rules
After you select 20 numbers, you can't select any other numbers. You can change all your game configurations prior to hitting Go!/Start, but once you've done this you can't change this any longer. It's best then to make your optimum selections like speed, game difficulty, power up and any other options prior to playing the game in full throttle, this way you won't have problems like an affected score if you change such configurations.
Top Bottom Keno Review
Here are community reviews submitted by players of Top Bottom Keno:
Various players have complimented this game and given it also an earful. They say that although this game is very fun, intuitive and has a nice gameplay, that paying $1.99 dollars is something that they are not interested in doing – so they prefer free apps. The other more deep-pocketed players that don't care to spend a few bucks in entertainment, however, say that this game is very affordable and offers quite a nice gaming platform for the cheap price. However, they say that the lack of in-app purchase options is really something that they don't like about it.
So, what do you think about it? If you get the chance to buy and play it, let us know what you think so we can add your review here. Good luck.
Our Most Popular Keno Casinos for United States: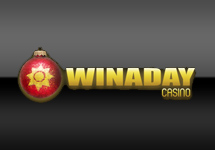 "WinADay Casino is the home of "Power Keno', the most populer online casino game with 7 Cards of Keno at once!"