MultiCardKeno.com » Mobile Keno »
Keno Shark Review

Playing casino games can give you an opportunity of winning lots of money, but it is imperative that you know which kinds of games are the best and the rules for playing them. You can play most of these games anywhere nowadays, from the convenience of your smartphone. If you are a fan of Keno games, there are quite a number of them that you can choose from, but one of the notable ones is Keno Shark Casino (android app).
What Is Keno Shark?
If you are a keno killer or shark bait, this casino game is for you. It allows you to enjoy your keno skills and win large using the latest technology that brings you the very best of graphics and sound effects. Downloading this casino game to your tablet or smartphone is absolutely easy. Once you have downloaded the app on your handheld device, you will be able to play it anywhere – when you are out and about or away from home. The latest keno shark casino android app features new levels, so you will never get bored of this game while playing it on your handheld device.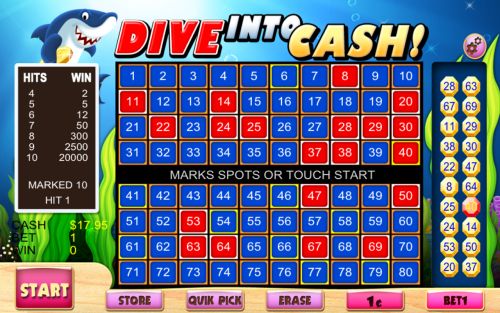 Keno Shark Casino Game Features:
This casino game features classic keno betting with any determination that you like. It offers a thrilling HD experience just like the real keno shark casino. You are definitely going to love it if you like slots, bingo, machines, mega lotto and other types of fun casino games. Another cool feature that this game provides is the hot and cold streaks. It is a new feature that has been integrated into this game and it allows you to see your winning and losing streaks easily. Additionally, there are free keno tips that provide you with all details you need while playing this casino game, something which makes it ideal for novice gamers. It also has a very user friendly interface.
How To Play Keno Shark Casino Game
Playing this game should not be too hard because it is not so different from other types of keno games that you might have played in the past. All that you are required to do is place your bet, choose your lucky numbers, and then let the balls test your luck. You just need to match the number on your keno tickets using randomly generated balls when playing the game in order to win. To win the jackpot, there are several things that you can do. You can play your numbers in patterns as opposed to spraying them all over the table, or you can position significant numbers in a particular manner on the keno board. The game is very simple to pick up even if you have never played it before.
Keno Shark Rules
To start playing this game, you will need to choose 4 to 10 numbers from 1 to 80. Each selected number is referred to as a spot, implying that the minimum number of spots that you can have is 4 while the maximum number is 10. Once you have chosen your numbers, you will just need to wait for randomly generated numbers to be drawn. A barrel of eighty numbered balls will be drawn from. You will win the game if you are able to match all the numbers on your ticket. You are free to choose different bets and play as many tickets as you wish in order to maximize your wins. The amount that you can win will vary depending on the numbers that you get, but you have the potential of winning a lot of money from this game.
Keno Shark Review
Keno shark casino (android app) is one of the best keno games that you will ever come across because of the authentic gaming environment that it provides. The best winning strategy when playing it is to simply enjoy the game. It is a very cheap game to play that offers amazing payouts. You will also love playing it because of the exciting pace that it offers as well as realistic graphics that makes the gaming experience great. There is also smooth background music that makes you feel like you are in a real casino when playing this game. You do not have to worry if you are new to it because there is a detailed instructions page that gives you all the information you need.
Our Most Popular Keno Casinos for United States: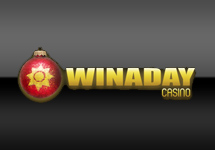 "WinADay Casino is the home of "Power Keno', the most populer online casino game with 7 Cards of Keno at once!"