MultiCardKeno.com » Mobile Keno »
Keno Bingo Review

This Keno Bingo android app review will allow you to know more about the game like its features, how you can play it, its rules and what other players are saying about it. Let's go!
What Is Keno Bingo?
Keno Bingo is a lottery type of gambling game. But don't worry, bets are safe and the game is family oriented, which means everyone can play.
Even though the game is very realistic and you can feel like you are in a real casino, you are safe that your wallet will be left intact, since this game is similar to other soft betting types of games from the Keno family.
You can predict which numbers are going to come out in each hand by marking anywhere between 1 to 15 "spots", which are the numbered blocks on the board. There are a possible 80 numbers you can choose from, so making a mistake is slightly possible, which increases the fun.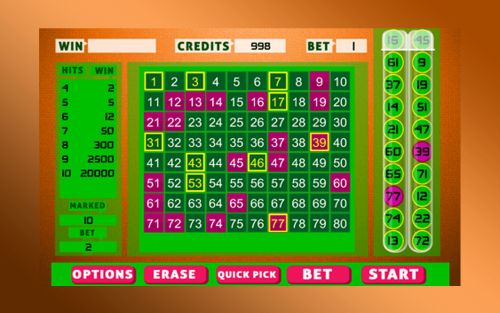 Keno Bingo Features:
• A realistic design.
• A free game.
• 15 spots to choose out of 80 possible selections.
• Enhanced graphic design compatible with HD device capabilities.
• Intuitive design for an easy game play.
• Possible in-app store purchases for you to buy extra credits to make your bets.
• Possible FREE CREDITS if you have none, or if you are just starting.
How To Play Keno Bingo
Playing Keno Bingo is very easy. But first make sure that it is installed in your device. If you haven't yet installed it, head to Google Play and search for it by typing Keno Bingo in the search bar and hit to download it. Then confirm the installation from within your device.
Select your hand. You need to pick 15 numbers which you think are going to be the right ones. You have up to 80 options to choose from. Marking a block is really simple, just tap on it so it changes its colors and shows as marked. If you don't want that number anymore and want to unmark it, simply tap it again and it will go back to the standard color. Once you've filled your quota of 15 spots you are going to notice that you can't select anymore numbers. If you want to change any number, simply tap any of the selected ones, and that will unselect it – then choose the number which you now prefer.
Make your bet. If the game doesn't require you to have credits you can just use free credits. But maybe you need to make in-app purchases of values in order to play this game. You can set a max number for your bet under each number. This max bet for each number can vary, accordingly to how lucky if you feel in regards to each number that you are playing. Then hit Start so you can check how your Bet went.
Keno Bingo Rules
You can only select a max of 15 numbers. If you hit Start you can no longer change your Bet. For each Bet, you can only select a Max Bet. It's best to always change all your desired configurations prior to playing any hand so that you can have an enhanced game playing experience. Now let's check out what other players are saying about it.
Keno Bingo Review
Here are community reviews submitted by players of Keno Bingo:
Andre Gaton says that this game is really annoying. Every 2 or 3 taps on the Start button, he gets a damn ad. Rita Lemos, on the other hand, really enjoyed the game. She said she loves it and recommends it for anyone that wants to play Bingo the fun way. Maria Jùlia says that she's very addicted and that Keno is congratulated for making such an addicting game. Isaac, on the other hand, says that some rules are wrong and that they are not according to standard Bingo play.
These are just some pointers to make your app selection a much smoother one. If you feel like you want to try this out, just head to Google Play and download this app so you can install it.
The gameplay itself is always going to vary from player to player. So players in general always feel differently about a particular game, which is normal of course. If you get the chance to download and play this app, don't forget to let us know what you think about it so that we can add your review here. Good luck.
Our Most Popular Keno Casinos for United States: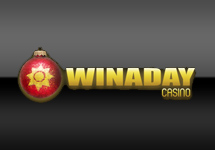 "WinADay Casino is the home of "Power Keno', the most populer online casino game with 7 Cards of Keno at once!"