MultiCardKeno.com » Mobile Keno »
Multi Card Keno Blackberry Apps

Keno is a famous game among kids and adults equally. Unlike gambling, here you enjoy the prizes based on pure luck. The general format of keno game will be like this. You have to select 20 numbers from a pack of 80 numbers. After all the contestants had selected their numbers the organizer will select 20 numbers randomly one by one.
After completing 20 numbers, one who is having maximum matches or hits with those random numbers will be considered as winner. There are other options like full house, first five numbers, single number etc. With increased technology several apps are available to play this keno games via mobile. Even the mobile software giants like Blackberry RIM, apples ios, Google's android are also encouraging and offering keno game to play online/offline via their mobiles/ mobile operating systems. There are several apps available to play keno game in Blackberry mobiles.
Keno Spin 3: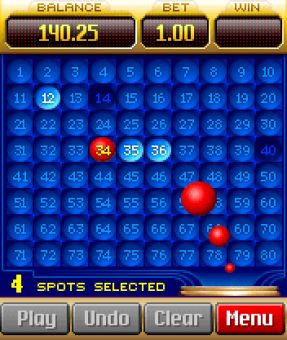 Keno Spin 3 is most popular keno game among keno Blackberry apps. It supports a vast range of Blackberry devices and is available to download and play from several countries. It looks nice and the description of game says select more and play more to get high play amount. Though there are problems like balls freezing after selecting numbers; one must check the compatible Blackberry devices list to avoid such problems. The only negative point of this app is it does not offer to save game on exit. Even a single game from this company will offer that option. Hope this issue will be solved soon to attract more customers.
RVG Keno: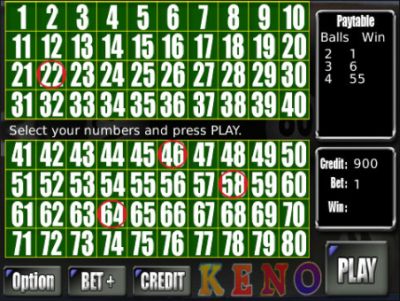 Rock Vegas Games Keno is another popular keno Blackberry app with compatibility to most of the Blackberry devices. With 4.5 rating on Blackberry app store, this is the app every keno lover will look for. The graphics and game quality is very nice. It is free to download and the size of app is very less. You can enjoy the real casino experience of playing keno within your mobile with the help of this app. This app is developed recently and it is easy to play with customizable options.
Lucky Keno: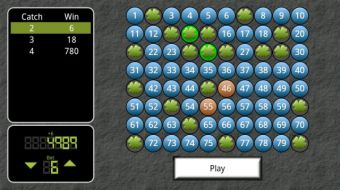 Lucky Keno is another keno app which is suitable for Blackberry devices. There are several options available in this app like Play Single Card Keno, Real time statistics tracking, Change game speed, Toggle sound effects etc. You can try this app for free and after you get satisfied with the graphics and game play options you can buy the full version. Though some users are complaining about problems faced like no clear option, slow etc., these can be avoided in the full version. The graphics of this app is quite impressive and the game is highly addictive.
DXtreme Keno: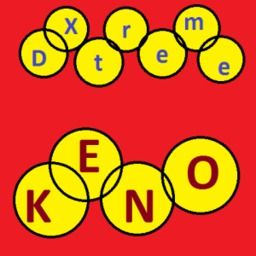 Dxtreme is known for its games in Blackberry devices. They had launched a new app based on the keno game. It is a paid app and you will never regret after you buy this Dxtreme keno app. The size of the app is very low and the game looks simple and easy to play. It is a trusted provider for Blackberry games and there won't be any bugs and fraud tricks in this app for sure. This app is supported by all the carries and is available in most of the countries and compatible to almost all the devices.
Keno Kraze: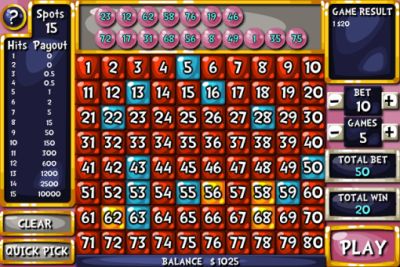 Keno Kraze is another app which is famous among Blackberry users. This is a paid keno game app for Blackberry. With its options like attractive game play interface and user friendly controls, Play a round of 1-5 games at one go with the same KENO card, Auto save game facility, Quick Pick option to select random numbers, Sound on/off facility etc. this app will take your mobile keno game experience to a new level. The price of this app is very low and one can enjoy real casino experience at nominal price. Note that the prize money shown in this app is not real as the developers made it to give you real casino experience.
There are several advantages when you play keno online or via mobile rather than land-based casinos. The game speed is fast and the odd range may reach up to 90%, where as it is 70-75% max. in case of land based casinos. You can enjoy keno game play online for every 10-15 minutes, where as in traditional casinos you will have to wait for an hour or even more. Though several keno apps are just for fun play, there are apps available (developed by online casinos) to play keno for real cash.
With steep increase in number of smart mobile users every mobile developer is concentrating more on games that are simple and easy to play. Keno became their first presence to develop, as this is easy to develop and the popularity for this game is increasing day by day in the mobile world. With its unique highly secured OS, it is always a better option to play keno in Blackberry mobile. The apps in the Blackberry app store are more secure and follow the guidelines set by Blackberry. Always play keno from a trusted resource and take your keno game experience to a new level with the help of you Blackberry mobile.
Our Most Popular Keno Casinos for United States: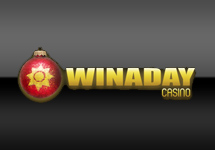 "WinADay Casino is the home of "Power Keno', the most populer online casino game with 7 Cards of Keno at once!"