MultiCardKeno.com » Mobile Keno »
Keno Classic Review

This Keno Classic ios app review is very clear and straight to the point. You'll be able to know everything about the game, its features, how to play it, its rules and what other players are saying about it. So take a deep breath. Let's go!
What Is Keno Classic?
Keno Classic is another amazing app from Keno. It has a classic design and amazing casino graphics which make you feel just like if you're playing the real thing. Compatible with iMac, Macbook, Macbook Pro and Mac Pro to make you play whenever you want and how you want.
A game totally geared for the family with a friendly environment. It's totally indicated for anyone aged 18 and older, but so light that even kids can play it. Nothing in this game says real casino fails like going bankrupt for playing it, which eases your mind and that of parent's.
Keno Classic Features:
• An interesting free game.
• Many in-app buys.
• Buy 100K credits for $.99 cents.
• Buy 1 Million Credits for just $1.99 cents.
• No game time limits or future game limitations.
• Easy spots marking capabilities.
• Intuitive gameplay design.
• Casino like graphics for an amazing gaming experience.
• Win-O-Meter to show stats, winning streak and lots of cool info.
• Bet as much as 1 Million Credits in a single bet.
• Various Speeds to entice your game play.
• Auto Play function to allow you to play even when you're busy.
• Quick Pick function to auto-select numbers for you.
• Keno High-Quality Casino
• 100 Free Keno Credits to start.
How To Play Keno Classic
Playing Keno Classic is very simple and intuitive. But first, if you haven't downloaded it, head to the App Store and download it and install the app in your device.
Open the app. Once installed, tap the app's icon to start running it.
Select your numbers. You can do this by either hitting the manual pick and making your manual selections or by using the Auto Pick function and letting the computer choose for you.
Make your bet. If you have 100 free credits you can use that in your bet. You can bet as much as 1 Million Credits. If you have no credits you can make in-app buys of 100K credits for $.99 cents or buy 1 Million Credits for just $1.99 cents.
Select your speed. The game speed will probably affect difficulty. Leave it at the standard one you see, or choose between any of the 5 speeds available, remembering that 5 is the fastest and 1 is the slowest.
Hit Go! Once you hit Go! a selection of random numbers will appear which will be matched against your selected hand of numbers. The more numbers you get right at this point, the more free credits, free games and extra things you'll get.
Keno Classic Rules
You can only pick the max amount of numbers allowed. You'll probably only be able to bet as much as 1 Million Credits at once. Once you hit Go! you cannot change any configurations. Select speed to change what difficulty level you want to experience during game play. You can only play if you have credits although the app is free, so if you have none you'll have to head to the App Store to buy them or make in-app purchases. Now let's check out what some players have said about it.
Keno Classic Review
Keno Classic got many compliments and an earful from many players. Faragaut1945 says that this was the most boring game he ever played. Rooting4u, on the other hand, said that the game is very enjoyable, easy to pass your time especially when you got nothing else to do. He really recommends it. Jenn55 says that this is a great Keno App and that she can't wait to play it again everytime that she gets a chance. She really recommends it. Ronnie says that this app is amazing and that if you haven't yet that you should download it and see it for yourself.
These are just some heads up. If you want to know what this app can do for you, just head to the App Store, search Keno Classic by its name and then download it to install it. Don't forget to let us know later on what you thought about it so we can also add your review here together with the other ones. So good luck!
Our Most Popular Keno Casinos for United States: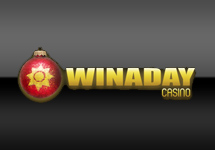 "WinADay Casino is the home of "Power Keno', the most populer online casino game with 7 Cards of Keno at once!"