MultiCardKeno.com » Mobile Keno »
Multi Card Keno Android Apps & Games

Unfortunately as of this time, there are no Multi Card Keno Android Apps. I've went through every keno game on the Google Play store – and there's a LOT of them – to no avail.
Of course – that doesn't mean you can't play Multi Card Keno on your Android! It just means you can't do it via app!
This won't work on all Android phones, but to play Multi Card Keno you just have to visit WinADay Casino on your phone.
I personally tested it with a Samsung Galaxy S4 and it worked great. Their online casino was very easy to use, and optimized well for mobile.
They offer Power Keno on there – this is an insane game where you can play up to 7 cards at a time. If you've ever played Power Keno you know how great it is – hell, this whole freaking website is built around it. It's the most popular Keno game on here by far, and we get feedback all the time from people saying they love it.
So head on over to WinADay Casino and look up Power Keno. You won't have to download an app it's all on their website.
We're going to have an article up soon about the Keno apps in the Android store. I just need to test them all out – some really suck, and hammer you with popups etc.
The only really good one is Dream Keno which was a solid Keno Android Game. While it's only single card keno it doesn't hammer you with ads, and it has a lot of features. You can change the game speed, as well as pick your own numbers or do a quick pick. You can also set it to auto play. You get 1000 credits to begin with, and they will give you 200 credits every day as well.
Another good one we tried is Absolute Keno. Again, once we get the Single Card Keno Android App article up I'll go into more details about it. That one has your usual Keno game and you get free credits every few hours.
What's really neat is it has a special power ball bonus and a bonus game. Something really different and I really appreciated that – you don't have to do it, but it really added to the game of Keno. It's nice to see people try new things.
If you look for other apps be sure to read the reviews first. Like Zombie Keno – which boasts multiplayer Keno and battling against Zombies. Yeah – this game doesn't work at all and is a mess. I swear some people just throw stuff out there with the word Zombie on it and hope for the best.
Hopefully we'll see some multi card keno android apps hit the Google Play store soon!
Our Most Popular Keno Casinos for United States: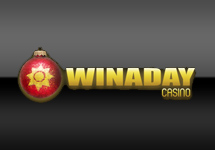 "WinADay Casino is the home of "Power Keno', the most populer online casino game with 7 Cards of Keno at once!"