MultiCardKeno.com » Live Keno »
Keno In California

Located on the west coast of the US, California is a most populous state in the country. Lots of casinos are operating in California within the legal jurisdictions. However, many casinos in this state are located in out-of-the-way places. Before selecting a casino, you should call the casino and get specific directions because they are located in Native American land. Usually, casinos in California are open 24 hours a day and they offer blackjack, electronic gaming machines and other card games. Unfortunately, roulette and craps are not allowed in casinos in California. Video keno, slots, and video poker are the most popular electronic gaming machines you can see in California casinos. Poker is a lot more popular these days too.
Keno In California: 500 Club Casino
Located at Clovis, California, the 500 Club Casino offers card games like Fortune Pai Gow Poker and Ultimate Texas Hold'em along with 12 dedicated poker tables. These tables spread No Limit and Limit Hold'em and Omaha. 500 Club Casino conducts tournaments almost every day and there will be cash games around the clock. You will also get American and Asian appetizers from the Bar & Grill. This casino offers 24 hour action 7 days a week. The table of Fortune Pai Gow Poker has limits, which range from $10 to $1,000 per hand. You can also satisfy your taste buds from here because the grill is open all the time.
Website: https://www.500clubcasino.com/
Keno In California: Agua Caliente Casino Resort
Agua Caliente Casino Resort is very nice and clean, but there are only very limited Regular Keno machines throughout this casino. The QuickHit machines in this casino are very tight. Non-smoking area is the other impressive feature of this casino. There are 18 tables in poker room, these are non-smoking areas. The number of table games is 39. You can find 1,400 slot machines in Agua Caliente Casino Resort. The Primrose room is high limits gaming area. The gaming range is $100, $25, $10 and $1 slots. The casino floor consists of both non-smoking and smoking areas. This is a Native American casino and it opens daily 24 hours. There are 6 restaurants and a hotel with 340 rooms.
Website: https://www.hotwatercasino.com/home
Keno In California: Artichoke Joe's Casino
This is a perfect casino for gamers who want to take it to the tables. Artichoke Joe's Casino offers the dealings of professional staff and delicious cuisines at fair price. It has 20,000 sq ft gaming facility and 38 tables and poker games. Massive jackpots are the other impressive feature of this casino. So, it offers opportunities to win thousands of dollars. You can test your skill here whether you are a beginner or professional.
Website: https://www.artichokejoes.com/
Keno In California: Bear River Casino
This casino is located high on a hill in the small Northern California town of Loleta. If you want to enter in this casino, you must have at least 21 years old. Bear River offers slot machines, tables games, keno, guest poker and some very nice poker tournaments and promotions. This casino opens 24×7. Players can select 4 tables. Bear River is considered as one of the best casinos in Northern California. Progressive jackpot is the most impressing feature of this casino. It splits between winning and losing hands. Therefore, everyone can be a winner. The buy ins of the tournaments start at $20 to $200. These tournaments allow 300 to 100 players.
Website: https://www.bearrivercasino.com/
Keno In California: Bicycle Casino
Keno players can enjoy their most preferred game at Bicycle Casino. This casino is popularly known as 'The Bike'. This is an LA style casino card room and it is located close to Los Angeles. This casino has played a major role in the development and growth of card games in this city. This casino is also famous for hosting Poker events. This is a 7 story hotel and it offers great fun and elegant accommodations in suits and guest rooms. It also offers night club, elevated swimming pool, state-of-the-art fitness center and a spa. Bicycle Casino is spread in 123,000 sq ft and it has 82 table games. It opens daily 24 hours. There will be daily poker tournaments and various California games in this casino.
Website: https://www.thebike.com/
Keno In California: Augustine Casino
Located at east of PGA West, Coachella, California, Augustine Casino offers great opportunities for Keno enthusiasts. The gambling space offered by this casino is 40,000 sq ft. There are more than 800 slots and video poker machines in this casino. Augustine Casino also offers 10 gaming tables. Attached lounge and 2 restaurants are the other peculiarities. At Augustine Casino, you can see plenty of gaming action around the clock. You can play for a little fun on penny slots. There are more than 800 machines with free spins. You can also enjoy daily buffets at lunch.
Website: https://www.augustinecasino.com/
Our Most Popular Keno Casinos for United States: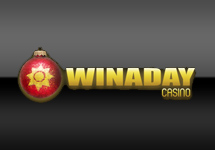 "WinADay Casino is the home of "Power Keno', the most populer online casino game with 7 Cards of Keno at once!"