MultiCardKeno.com » Live Keno »
What to Look for When Searching for a Live Dealer Service as an Online Casino

If you are building an online casino and you're looking for a live dealer service, it may seem like quite a task. There are many live dealer services out there to choose from. However, it's not always clear which are the best, and which ones you should stay away from.
The Best live dealer online casino service offers potential customers a bit of everything. But what is it exactly that they can offer? We're going to explore this now.
A Selection of Games
A great live dealer service will offer you a good selection of games. Some services offer just 9 games, whereas others offer 30+. The more games that a live dealer service offers, the happier your players will be. Players like a lot of choices when it comes to live dealer games. A limited number of games could potentially result in the players going elsewhere.
Try to pick a live dealer service that offers you at least a few different types of Roulette, Blackjack, Baccarat, and poker. These are all games that most of your players will want to enjoy so it makes sense for you to offer them.
Great Quality Graphics
No matter how many games a live dealer service offers, they need to have great quality graphics. Ideally, the graphics will be HD or at a minimum offer high-quality video. However, the better the graphics are, the more realistic the games will be. Players need to feel connected to the dealer/croupier. If the graphics are poor, people won't want to spend time and money playing the games.
The Correct Licenses
It's absolutely essential that any live dealer services you opt for have the correct licenses. They may be one of the best service providers out there. However, if they aren't licensed or regulated in your country, you should not even consider using them. If a live dealer service does not mention its licenses or avoids answering your license-related questions, go elsewhere.
The Languages
Some live dealer services offer games that come in most languages, others offer just English. Try to find a live dealer service that offers at least a few languages. When you know who your demographic is you'll know what languages you'll need to offer.
The more languages you offer, the more likely it is that you will appeal to a wider demographic.
Any other Features
There are a few other features that some live dealer services offer. These can include:
Play limits
Visible clock
Live tutorial
Chat features
Self-exclusion
Branded tables
Differing risk levels
Each of these features can make visiting your online casino even better. Of course, every provider will offer something different. It's worth your while checking the extra features that are offered by a live dealer that you like. The number of features they offer shows you just how much they are prepared to do to keep you and your players happy.
Searching for a live dealer service may not be easy. However, when you know what to look for your search can be easier. Use the above tips to help you to find a live dealer service that's right for your online casino.
Our Most Popular Keno Casinos for United States: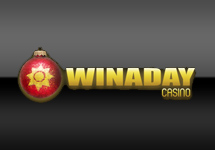 "WinADay Casino is the home of "Power Keno', the most populer online casino game with 7 Cards of Keno at once!"