MultiCardKeno.com » Live Keno »
Keno in Wyoming

Now this may seem a little appropriate, as neither Keno is a very popular gambling game, nor Wyoming is a gambling destination. But you'll be surprised to find out that this underrated state in America is actually home to very unique kind of casinos which can actually make you enjoy the gambling while feeling like home at the same time. While visiting the Yellowstone, many tourists heads on to these tourists to gamble.
Wyoming is primarily popular for horse gambling, as the slot machines and table games are less preferred. Thus, it completely justifies the adventurous nature and fascinations towards animals for the people of Wyoming. But even then, Wyoming is no stranger to proper casinos and table gambling.
Here, we provide you with a list of the best casinos you can find in the state of Wyoming which offers Keno and other lottery games.
HOTELS IN WYOMING WHERE YOU CAN PLAY KEMO
1. HILLTOP BINGO – A homely yet an exotic casino, Hilltop Bingo is a perfect place if you're looking for a great gambling night after a tired day in the woods. Even though it's a small casino, you will not find any bit of difficulty while gambling or playing. The staff is merely of 10 people, and they are not inexpensive suits. Instead, you will find them in fun T-shirts with the most magnificent smiles. The casino is opened all seven days, each day having a different cycle of sessions and games played. The casino aims primarily at table games, thus making it a great destination for keno. Furthermore, the casino donates most of its income to three charities.
2. WIND RIVER HOTEL AND CASINO – Now, this is one place you need to go if you're looking for a classic Vegas style casino in Wyoming. A luxurious hotel with a royal casino arena, this one is filled with slot machines, table gamblers, roulette, and yes, keno players. Located at an easy distance from the Yellowstone, you can easily plan your outdoor trips and gambling. It has over 800 slot machines, over 100 rooms, and amazing three restaurants. Obviously, the casino stays in the limelight. So much so that the hotel's website even provides a 360 degree virtual tour on the internet. This casino is one place you don't want to miss if you're in the state of Wyoming.
3. SHOSHONE ROSE CASINO AND HOTEL – A masterpiece in the world of casinos and hotels, Shoshone Rose definitely tops the list of the best casino or hotel in the state of Wyoming. The gambling style is classic and will make you feel rich and a winner already. A wonderful place for table gambling and every other sort of gambling, this place is a heaven for any true gambler. The overall area of the hotel, with its super luxurious feature and an outstanding view gives you everything you can ask for. Definitely a perfect place if you're looking to play keno in Wyoming.
4. LITTLE WIND CASINO – An outstanding casino at the most beautiful location in Ethete, Wyoming, this casino is a treat to any gambler. It is often referred as a "Native American" casino due to its exclusive American features; it is the perfect place for table gamblers, roulette gamblers, slot machine lovers, and of course, keno enthusiasts. The property is beautiful with all possible comforts a casino can provide. If you go there once, it is definite that it will become you're the most favorite casino in Wyoming.
5. 789 SMOKESHOP & CASINO – A local yet trendy casino, it is definitely a perfect hub for keno and other table gambling. Plus, a beautiful liquor and cigarette shop is attached with the casino so you can enjoy your game with a perfect smoke.
Our Most Popular Keno Casinos for United States: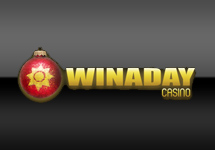 "WinADay Casino is the home of "Power Keno', the most populer online casino game with 7 Cards of Keno at once!"