MultiCardKeno.com » Live Keno »
Keno in Wisconsin

When someone mentions Wisconsin, the Midwestern U.S. state, the first thoughts are the 2 great lakes, Michigan and Superior that immediately come into your mind. With coastlines, forests and farms, it is hard to think of Wisconsin as anything but a nature sanctuary that i can count as very unique . However, you will be surprised to know that Wisconsin has a lot more to offer than nature walks. With 23 casinos, 19,631 slots and gaming machine and 360 table games, Wisconsin is heaven for those who live off games of luck. From $0.01 to $3,000, you can easily place a bet, fill up your pockets and leave for home happily.
Although keno does not seem to be very popular among the casinos in Wisconsin, video and electronic keno games are still available at the great places. When you plan on going to these casinos for a good keno game, it is also worthwhile that you consider making a trip out of it. All of the places that are listed here feature hotels, lodges, and restaurants along with casinos. Why not turn it into a memorable vacation plan or a weekend getaway while you are at it? Shoot two birds with one stone.
Keno in Delta Lotto system
This is not a casino, it is better. The Delta Lotto System is a famous Wisconsin lottery game. In the traditional lottery game, you have to pick 6 numbers from 49 possible numbers. In the Delta Lotto System, however, Keno games are made easier by reducing the number of digits that you may choose from. Simply put, the Delta Lotto number is a lottery number that considers the differences between numbers that are next to each other.
https://www.use4.com/wisconsin%20lottery.html
Keno in Bad River Lodge, Casino and Convention Center
Located at 123 Maple Street, US Highway 2 PO Box 8, Odanah, Wisconsin, the place features a lodge, convention center, casino, poker room, hotels and restaurants. So, if you make the trip to enjoy a Keno game, rest assured that you will have a lot to enjoy once you are there. With 8 table games, 460 gaming machine and a casino that covers 74,000 square feet, this place is designed for some serious entertainment. Among the casino games available, you find video keno. Open every day from 8 am till 2 am, you can make the most out of your time in the casino. Besides keno, you can enjoy blackjack, slot machines games, video poker and three card poker.
https://www.worldcasinodirectory.com/casino/bad-river-lodge-casino-and-convention-center-3275
Keno in Grindstone Creek Casino
This casino is situated at 13394 West Trepania Road, Hayward, Wisconsin. Among the amenities, you find restaurants and hotels. So, along with a Keno game, you can easily plan a weekend getaway. The casino boasts 89 gaming machines. The best part is that you can bet as little money as $0.01. It is worth noting the place has five-star ratings for game selection, customer service, and dining. Here, you can enjoy electronic keto. You may also give slot machines a try. Or yet, try video poker. Be mindful that the casino opens a little later than other casinos. It opens at 10 am. There is no need to get an early morning for that. You can enjoy the games up to 10 pm every day. The B & D Café and snack bar are considered to have budget price ranges. So, you can grab a bite while you are there.
https://www.worldcasinodirectory.com/casino/grindstone-creek-casino-3280
Keno in Lac Courte Oreilles Casino
The location of the casino is 13767 County Road B, Hayward, Wisconsin. Take out your GPS and drive there right away, because it is that great. Featuring a poker room, Hayward Hotels, a convention center, restaurants and a casino, the place is a must for vacations. Although there are only 6 table games available, the 600 gaming games make up for that. The minimum bet is as low as $0.01 and the casino is bigger than most of its kind, 35,000 square feet. You can enjoy electronic keno at this awesome casino. The best part is that the casino is open 24 hours on Fridays, Saturdays, and Sundays. On the rest of the days, it closes at 2 am and opens at 8 am. Other games that you can enjoy at the casino are blackjack, craps, slot machines, bingo, video poker, blackjack double deck and American roulette.
https://www.worldcasinodirectory.com/casino/lac-courte-oreilles-casino-lodge-convention-center-3285
Our Most Popular Keno Casinos for United States: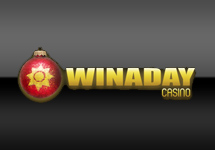 "WinADay Casino is the home of "Power Keno', the most populer online casino game with 7 Cards of Keno at once!"