MultiCardKeno.com » Live Keno »
Keno in Washington

Washington is well known for the presence of a large number of casinos. They offers lots of different kinds of games and other entertainment options. Keno is a very famous game over here in Washington. It is extremely easy to play. Out of 80 different numbers, you have to choose some numbers. After that, 20 numbers will be randomly drawn. Your winnings depends on how many of the numbers drawn matched with your selections. It is available with the lottery of Washington also. The lottery takes place from Monday to Friday. First, you have to determine your wager amount. It lies in the range of 1 dollar to 20 dollars. After that, you have to decide how many numbers you want to choose. Apart from the state lottery, you can also play Keno in the following casinos:
1. Red wine Casino: This is one of the best casinos in the Washington region. It is in Olympia and has slightly less than 1500 slots. The Keno Lounge over here starts everyday at 9 in the morning and remains open till around 1 in the night. You can try out any of the following:
i) Wild wind Keno: This is a super fast game, with around 100 games drawn per round in every 30 minutes. It is basically for the experts who have sufficient experience in playing Keno.
ii) Speed Keno: Speed Keno is not available on all days. You can only play this on Saturdays, Fridays and Tuesdays. It starts at 12 in the afternoon and continues for 1 hour. After every three minutes, a new game begins. Hence, in 1 hour, you can play as many as 20 games. The advantage of Speed Keno is that you have many opportunities to win.
If you are lucky, you can earn a lot of money from this casino. Apart from that, you can also visit their entertainment arena which offers some amazing foods and there is also a huge 150 inch TV.
WEBSITE: https://redwindcasino.com/
2. Suquamish Clearwater Casino Resort: This is a beautiful looking casino located in the waterfront. The best part about this casino is that it remains open 24 hours. Even at 3 AM, you can come here along with your friends. The rates here are also quite affordable. Hence for beginners, this place is ideal. Keno is one of the most popular games in this casino. The payout is extremely high. All you have to do is just visit the Casino and buy yourself a Keno Ticket. After that, you are all set to play. You can also play Keno while having your dinner here. Every Saturday at 1 in the afternoon, they organize a tournament. The entry fee costs 45 dollars. You can buy a maximum of 4 tickets.
There are lots of entertainment options here as well. There is a golf course, where you can try out your skills. It also boasts of as many as 7 restaurants, which offers a wide variety of foods. Their Angeline Spa is also very well reputed.
WEBSITE: https://www.clearwatercasino.com/
3. Little Creek Casino Resort: This is also a very well known casino in the Washington region. The casino remains open only on Mondays, Wednesdays and Tuesday. There is a Keno Lounge over here. The payout here is very high, and if you are lucky you can win as much as 50000 dollars. After playing Keno, you should head straight to the Starlight Lounge. They have some of the best DJ's there and offers you an amazing nightlife experience. This place is also very well known for the famous restaurant, Creekside Buffet. They serve all kinds of cuisines and you can visit this restaurant anytime.
WEBSITE: https://www.little-creek.com/
4. Northern Quest Resort and Casino: This is a very famous casino located in Spokane. The casino remains open everyday. It is a good casino for beginners to try out their luck. Keno is one of the most played games here. You can make a minimum bid of just 1 dollar. While the numbers are being drawn, you can just sit in the Turf Club Lounge and relax. It has an amazing sports bar named Q, where you can just chill out with your friends. You can also try out the restaurant Masselow. They offer some amazing local dishes. They also have a very well equipped spa, where you can relax.
WEBSITE: https://northernquest.com/
Our Most Popular Keno Casinos for United States: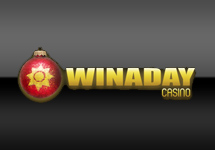 "WinADay Casino is the home of "Power Keno', the most populer online casino game with 7 Cards of Keno at once!"