MultiCardKeno.com » Live Keno »
Keno in Victoria, Australia

In terms of gambling, Victoria is more prominent for its extensive variety of horse racing tracks. But one aspect of gambling in the state entails enjoying some great keno games. Keno is available for play in many parts around Victoria through a few casinos as well as through the state lottery's special game with kiosks all around.
It is true that there are not too many casino spots around Victoria, what with the state being more prominent for its many horse racing tracks. But the options for gaming in the state are still appealing when their features in general are considered. You will enjoy many features around Victoria with regards to the things that you can play along with.
Keno in Victoria: Crown Melbourne
The Crown Melbourne is popular for having not only more than 2,000 gaming machines but also for its many table games. It offers a vast variety of games with craps, blackjack and roulette being among the top options to play along with. The keno games here are primarily found on many of the different electronic gaming kiosks found all around the place. These kiosks provide players with fun ways to win big with a variety of keno variants all around.
Website: https://www.crownmelbourne.com.au/
Keno in Victoria: The Millers Inn
Travel up to Altona North to the Millers Inn to enjoy a relaxing time at the small casino space. It is a pub that features dozens of gaming machines with some offering keno draws. These are prepared with a virtual generator that holds drawings regularly. The interface on each gaming machine is especially easy to use. This is all right in the middle of an appealing sports bar that offers a number of food and drink specials throughout the week. A few betting events, particularly ones relating to horse racing, are held at the pub on a regular basis as well.
Website: https://www.millersinn.com.au/
Keno in Victoria: Skyways Hotels
Another smaller spot with a couple dozen gaming machines, this spot for keno is in Airport West. This area offers a fun experience where you can enjoy fine games including keno on one of the various machines in the main dining space. These are paired with a series of entertaining features that add to the excitement and fun of games around the place. The hotel on site is also enjoyable with a variety of luxury rooms all around in the heard of Airport West.
Website: https://www.skywayshotel.com.au/
Keno in Victoria: Tabcorp Keno
The Tabcorp Keno lottery game is available throughout much of Australia but it is especially prominent in Victoria where there are hundreds of retailers that offer tickets to individual draws. Draws are held every three minutes. People can play with a variety of specialty options including a Heads or Tails option that provides a player with an extra bet to possibly get twice of one's winnings. This is a popular game that especially has a few different jackpots where people could win $1 million or more off of a single bet.
Website: https://www.keno.com.au/
Our Most Popular Keno Casinos for United States: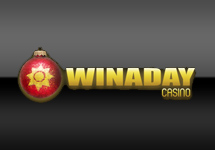 "WinADay Casino is the home of "Power Keno', the most populer online casino game with 7 Cards of Keno at once!"