MultiCardKeno.com » Live Keno »
Keno in Texas

Texas State is situated in the south central region of the United States of America. In this state, a lottery gambling game called Keno is often played in the casinos. It became dominant in the year 1866 in Houston, Texas, under the name Keno. This state has numerous casinos where keno gaming is played. One of them is an Indian casino called the Kickapoo Lucky Eagle casino in Eagle Pass. It is owned by three federally recognized tribes Kickapoo Traditional Tribe which are authorized to operate a casino under the Indian Regulatory Act of 1987.
Texas has various rules that govern the gambling. It should be noted that Texas law does not allow for casinos. The gambling rule prohibits "keeping a gambling place". However, Native Americans are not subjected to the same gambling laws hence there is at least one legal casino in Texas on native lands.
Keno in Texas: Kickapoo Lucky Eagle Casino
This casino in Texas is situated in the Eagle Pass, a short distance drive from central Texas and the Rio Grande Valley just about a hundred miles to the south of San Antonio. This precious casino is owned and operated by the Kickapoo traditional tribe of Texas. Gaming in this casino is open twenty four hours daily. Here, various games are played including the most popular one keno. This casino owns three thousand three hundred gaming machines. These machines support Keno. It also has various restaurants which include; Silantro fresh Mexican grill, Sage Steakhouse, The Buffet, Center Bar, High Limit Bar and Que Pasa Lounge. Hotel Kickapoo Eagle was opened during the springs of 2013. It has an estimated area of ten thousand square feet together with two hundred and fifty rooms and seven stories.
Website https://luckyeagletexas.com/
Keno in Texas: Speaking rock casino
It's located at the heart of the Ysleta Old Mission. It was closed in the year 2002 as a result of continued conflict between federal and state law. As per the end of the year 2015 a court decision and the United States interior department resolved that Texas violated national Indian gaming act of 1988 and declared Speaking Rock Casino to be reopened under class II gaming rules. It offers many games including the most dominant keno game. It has several restaurants which are yet to be declared when the casino officially reopens.
Website https://www.speakingrock.com/
Keno in Texas: Alabama-Coushatta Casino
It has been over ten years since the closure of this well known casino for Keno gaming. It used to offer a wide variety of gaming activities such as electronic bingo. It is owned by the Alabama-Coushatta tribe. It has an estimated area of fifteen thousands, three hundred and sixty five gaming devices plus one restaurant. There have been several improvements such as upgrading of electronic systems to improve gaming and gambling activities.
Website https://www.alabama-coushatta.com/
Keno in Texas: Naskila Entertainment Casino
This casino has class II machines and a new place to play them. The tribe owning this casino is purposing to offer three hundred and sixty five bingo class II slots in its extra large space of fifteen thousand square feet. The machine available supports Keno gambling and many other games. This casino has future plans to have more gaming machines, poker and table games with a hotel and golf course. This will make it efficient for visitors who stream in to play Keno. The Naskila entertainment casino offers full service restaurant, Timbers Grille.
Website https://www.worldcasinodirectory.com/casino/naskila-entertainment
Keno in Texas: Winstar World Resort casino
It is located in Thacherville in Oklahoma. It is the largest casino in the United States of America. It has an area of over five hundred square feet of space floor. The casino contains thousands of slots and video poker machines together with table games. The machines available supports Keno gaming plus other games like card based.
Website https://www.winstarworldcasino.com/
Keno in Texas: San Antonio casinos
These casinos have renowned venues for their ability to attract players who not only want to play but also to stake high in gambling. These casinos have traditional slot machines and other improved machines which support Keno and other games such as blackjack, poker, baccarat and even super 9.They have nine hundred luxurious rooms and more than seventy table games.
Website https://www.worldcasinodirectory.com/texas/san-antonio
Keno is one of the fast games that are very simple to play with a lot of fun. In order to stand a better chance of winning, one has to carefully understand the prior rules concerning the game.
Our Most Popular Keno Casinos for United States: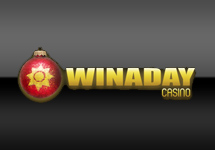 "WinADay Casino is the home of "Power Keno', the most populer online casino game with 7 Cards of Keno at once!"