MultiCardKeno.com » Live Keno »
Keno in Tennessee

Tennessee is a very harsh state when it comes to gambling. We scoured the web for any possibility of playing Keno in this state and came up empty handed, with some viable alternatives being presented to us along the way.
Throughout this article, we will talk about these alternatives and the general state of Keno in Tennessee.
Tennessee Harsh Law on Keno and Gambling:
There are countless of people online asking about anywhere they can play Keno, the addictive game that simply can't be found in the TN state.
A playful internet comment really conveys the stand on gaming the state has:
"Only three gambling acts are legal in TN: Authorized Events, the State Lottery, and a lawful Business Transaction".
Humor apart, the comment is right, and unfortunately, the State's Lottery isn't Keno like in many other states, but a unique race car based game.
Keno Filled Alternatives: Missouri and Mississippi
The US States all have their own legislation in what comes to gambling, and unfortunately Tennessee isn't properly casino-friendly.
In fact, this is one of the worst states to live in if you're a gambler.
Fortunately for you, Mississippi and Missouri aren't far, and those have a lot of casinos that serve Keno players.
A recent study even goes as far as admitting 10% of Mississippi's gambling revenue comes from Tennessee players, which is a substantial find.
Tennessee's Lottery Options: Not Keno, But Here We Go!
If you really want to gamble in Tennessee, the State's lottery is one of your only shots at it.
The state lottery was approved in 2002, and it has six games so far.
First, the Cash 3 which has payouts between $20.000 and $5.000. It is drawn three times per day and based on three numbers from 0 to 9
Secondly, the Cash 4. This game is like the previous, with payouts between $25.000 to $8.000. The Tennessee Cash game is drawn on Friday, Wednesday, and Monday, and it is a Powerball based game with a jackpot topping at one million dollars. Then there's a Powerball game drawn only at Saturdays and Wednesdays but with a jackpot starting at forty million.
Continuing to explore the games, there's an interstate lotto with six numbers and a resetting jackpot of one million dollars and the Mega Millions game.
Rumors Abound: Keno To Be in TN Soon?
There have been some rumors circulating a possible Keno-based lottery game in Tennessee, as we have found countless people discussing it on message boards.
However, we couldn't find the source of that rumor, so we can't confirm or deny the existence of that fact.
However, it would be exciting to have Keno finally made available in Tennessee, as the pro-gambling groups of the state have certainly been trying to force the Committee and other entities to expand the current game diversity, which honestly speaking is quite lacking in this state.
From time to time, illegal gaming grounds are busted by officials, and that should be a clear cue that people want somewhere to gamble, and it's our opinion that it may just as well be regulated instead of illegal.
Conclusion: In Tennessee, Play Keno Online
Tennessee has a strong pro-gambling movement, and they had a bill to allow gambling in certain casinos almost approved in the recent year of 2015. The bill wasn't approved in Committee, though.
However, one thing should be mentioned about Tennessee and gambling, and that is the fact the laws aren't stating you can't gamble through the Internet.
What this means is that you can't still be punished by playing Keno online in any site as the law doesn't clearly forbid you too. Therefore you can always log in your favorite virtual casino to play your favorite game.
It's a shame that Tennessee's laws aren't more open-minded and allow for some regulated gambling as no harm can come from that, but with the state of current affairs, you are left with two options.
Either you play Keno online as we recommended, or you simply drive to Mississippi and/or Missouri to get your fix of Keno.
We hope that this article was the answer to your questions and that you now know what you're going to do the next time you feel like playing Keno.
There are a lot of people searching for answers like these, and the last time we searched the information was scarce, so that's why we have written this piece, with you in mind.
Our Most Popular Keno Casinos for United States: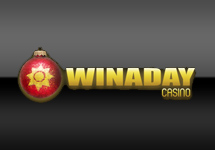 "WinADay Casino is the home of "Power Keno', the most populer online casino game with 7 Cards of Keno at once!"