MultiCardKeno.com » Live Keno »
Keno in Tasmania

Tasmania is the home of Australia's first legal brick and mortar casino, which opened the way for a thriving gambling industry. The first casino was opened long before most other gambling sites on the mainland. The Tasmanian government made gaming legal on the island as a way to boost tourism to the territory causing favorable economic conditions throughout Australia. Today, with improved access to the territory a lot of tourists now visit Tasmania.
Keno in Tasmania is popular and can be played at clubs, pubs, and TAB venues all over the state. It is also available at two of the state's main casinos: Wrest Point and Country Club Casino.
Keno in Tasmania: Online Lottery website
The Australian Government approved this website so that players can play all their favourite Keno games with confidence and in security. You can play the mega million or classic game, check the results and look out for new promotions. The website also has a trend feature used to monitor the last 8 games drawn.
https://www.keno.com.au/
Keno in Tasmania: Wrest Point Tasmania
Fun and lively, Wrest Point is Australia's first casino in the suburb of Sandy Bay in the Hobart waterfront, Tasmania. The casino has a boutique vibe that is almost palpable. You can join excited groups around popular table games, hear the cards flicked, and experience the same anticipation that's been around here since 1973. There are VIP game areas and electronic machines. Wrest Point also offers keno, TOTE, and poker for your gaming pleasure. With frequent promotions and one of the most extensive loyalty programs in the country, this lively casino has an evolving face of fun.
https://www.wrestpoint.com.au
Keno in Tasmania: Country Club Tasmania
Country Club Tasmania provides the highest gaming experience; keno, poker, sports betting, electronic machines, blackjack, and more! It's a proud heritage, one that goes with great responsibility to maintain the legacy, values, and culture. The Keno area is opened all through the week. Gamblers who fancy playing table games can choose from a collection of seventeen popular and unique offerings, just like other standard casino games globally, others based on Australia's own favorites. Gamblers can pick from a wide section of digital and table-based keno games.
https://www.countryclubtasmania.com.au/
Keno in Tasmania: Glenorchy RSL Club
Glenorchy RSL Club is located on the Main Road, in Glenorchy, Tasmania. It's a great place to have a meal and play some Keno. You can also choose a quick pick ticket where a computer will automatically pick your numbers. The club is open 7 days a week until 10 pm.
https://www.glenorchyrsl.com.au/
Keno in Tasmania: The Alexander Hotel
This is a popular hotel on Formby Road in Davenport that makes playing Keno really convenient. Patrons can play the game while having a meal or drink if they wish. This is a great place to relax and play your favorite Keno games. The hotel has a comfortable gaming lounge and provides Keno and many Tote facilities. Owned by the Goodstone Group, it prides itself on offering user-friendly gaming facilities while encouraging responsible gaming within its premises.
It is Goodstone's desire to provide a complete entertainment package to its patrons: Pleasant bar facilities, comfortable gaming lounges, good food choices, live music and much more.
https://www.thealex.com.au/
Our Most Popular Keno Casinos for United States: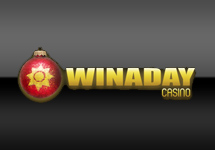 "WinADay Casino is the home of "Power Keno', the most populer online casino game with 7 Cards of Keno at once!"