MultiCardKeno.com » Live Keno »
Keno in Sydney, Australia

Sydney, Australia, one of the most multicultural cities in the world conjures up picture of bustling streets and diverse museums. A burgeoning new art hub, the capital "down under" may also remind you of galleries and popular street art, but definitely not gambling. The cultural magnet actually also has some of the largest casinos in Australia, with the unique keno gambling machines found throughout them.
Keno, a popular lottery, has been around since 1997 and offers prizes that are one million dollars and above. With a new drawing every 3.5 minutes, it can be a fast, exciting game for the hundreds of thousands of Australians and tourists that play a year.
Here's how it works: Keno tickets found almost everywhere, with the largest grouping of them in one of Sydney's many casinos. Players use spot entries from 1 to 10 to try and win a jackpot guaranteed to be over one million Australian Dollars. Side bets have been allowed since May 2010. It is played as a coin toss where you choose 10 numbers from 80 instead of the usual numbers one to ten. Numbers one to forty are used to represent heads and forty to eighty are used for tails. The ten numbers are chosen from these categories, with the winning combination of ten numbers, in the right category of heads or tails wins. A new racing game is also available in some machines to mimic horse race gambling by using numbers one to ten and timing rules to select a winner.
The game is offered online and in clubs, bars, hotels, and casinos. Since the results are given so quickly, it is a very popular game throughout the country. Sydney has 18 casinos that offer it, with the largest three shown in detail below.
Star Casino: https://www.star.com.au/sydney/casino
The star casino is a short building in the northwest part of downtown Sydney that takes up 104,450 square feet. Within, they have a total of 1490 gaming machines and 7 restaurants attached to its 651 room hotel. Without contest, this is the largest gathering of gambling kiosks in the whole of Australia, with about 70% of the hubs in the capital.
Holland American Cruise Line: https://www.hollandamerica.com/pageByName/Resp.action?requestPage=Innovations_Entertainment&showHeader=true&showFooter=true
The second largest casino in Sydney is on a cruise ship that goes between New Zealand and the capital of Australia. With 110 gaming machines and tables, the casino takes up a large portion of the behemoth ship.
Crown Sydney
The Crown is a massive complex that will take over Holland American Cruise Line's place as second largest casino in Sydney. The hotel and casino will also become the city's tallest building as well when it opens in 2020. A controversial building, many worry that it will increase local gambling problems, but politicians argue it will bring massive tourism to the growing city. The beautiful coastal city has seen a large growth in tourism along with the increase in popularity of attractions like gambling.
Overall, Sydney is home to 11 casinos where you'll find more than 2,016 slots and gaming machines. The large number of the kiosks and subsequent convenience is a big part of Keno's attraction. It is a unique type of gambling only found in Australia and Canada that captures the interest of many with its instant results. Now that you know the details of the fast paced game, do you wish there was a similar game in Singapore?
Our Most Popular Keno Casinos for United States: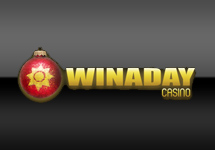 "WinADay Casino is the home of "Power Keno', the most populer online casino game with 7 Cards of Keno at once!"