MultiCardKeno.com » Live Keno »
Keno in South Dakota

Keno is a game that's incredibly popular among some people, and while it isn't the first game most think about when they have casinos in mind, it certainly has a good following.
Thinking about that following, we decided to compile a list of casinos Keno is being played on, as well as some details about each venue.
This list, however, is made with the South Dakota estate in mind, so if you live there and love Keno, then this is definitely the list for you.
The Golden Buffalo Casino:
The Golden Buffalo is a sophisticated venue that's much more than a simple gaming room, and the best thing is it has Keno!
It has several sections, one of them being the Casino, another one being the Motel, and the third one a convention center.
There's also a restaurant there who serves delicious dishes, so make sure to check it out.
The venue's power hours are from 5 to 8 pm, as the slots there give x5 the points on that schedule. Poker Club happens on Thursdays and Tuesdays alike, from 8 to 10 pm, and there's also a bonus since you can play on a Free Play Hot Seat Drawings tournament.
You can also enter the poker or slot tournaments with money OR points, so if you become a regular, you're looking at many freebies to be had.
Finally, we should also tell you that every Monday, Senior Day takes place.
What's more?
Remember when we wrote about points? Well, you can have lunch at the previously mentioned restaurant for only 200!
With all of these perks, this is definitely a venue to visit on your next Keno trip.
https://thegoldenbuffalocasino.com/
Grand River Casino & Resort:
This Casino is one of the biggest of the state, having 250 slot machines and video Keno hubs. It is pretty affordable to play these as you're looking at a range that goes from five dollars down to a mere 1¢.
As far as other games are concerned, Poker and Blackjack are also present since they are hugely popular, and these table games open every single day at 3 pm CST. If you want to know more, then we're happy to tell you that calling the casino to know how things are going live and tournament information is everyday stuff.
It is time to play, so choose your game or jump right out for Keno and enjoy it. The monthly jackpots are roughly 5 million, so what are you waiting for.
Saloon 10 Casino:
The Saloon 10 American Whiskey Bar and Casino is a great place for those who love the Western ambiance and that old rustic saloon feel.
The venue is open from 9 am to 2 am so you can opt to go there play your Keno whenever you feel like it.
The atmosphere there is very friendly, and it really makes regulars and even newcomers feel like part of a big family.
You should definitely order a glass of all-American whiskey and play to your heart's contempt here one of these days.
https://www.saloon10.com/
Buffalo Bodega Casino:
If you're looking for a good restaurant that has Keno and some other games, then the Buffalo Bodega Casino may be a good option.
Its closing hours are a bit earlier than most, but the time it is open is well worth it. So, you better go there before 10 pm.
It has new games coming in monthly, so you're never bored, and of course, Keno is a big attraction.
One delightful thing we do have to mention is the fact that the steakhouse there really is bang for your buck, as you'll be looking at juicy steaks that are tender and unforgettable.
If you're a meat lover who also happens to love Keno, then search no more.
https://buffalobodega.com/
We hope that we gave you some ideas on what venues to visit next on your Keno trips, or even if you aren't from South Dakota but are looking to spend a few days there on business or leisure.
We gave you a lot of ideas; now it is up to you to choose one of them and go for it. Of course, you could also visit them all, you'd be missing a lot if you go only to one or two.
Grab your lucky hat, prepare to sample some amazing food, get some extra money for Keno and drinks and off you go, to enjoy the best pleasures South Dakota has to offer.
Our Most Popular Keno Casinos for United States: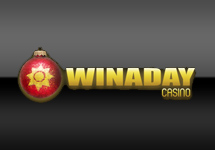 "WinADay Casino is the home of "Power Keno', the most populer online casino game with 7 Cards of Keno at once!"