MultiCardKeno.com » Live Keno »
Keno in South Carolina

Keno is a fun game available at most casinos. Unfortunately, South Carolina isn't very popular among casino owners as it is pretty short on venues.
The tough thing is that even the casinos in South Carolina aren't very rich on Keno either, so we thought we would make it easy on you and post about all of the places you can play this game on in South Carolina.
Unfortunately, there are only two casinos that have Keno there, so we're going to give you an overview on both the Big M. Casino and the Carnival Ecstasy.
The Big M Casino: Play Keno on the Cruise
The Big M Casino isn't on land; it's on water.
This marvel is the state's most luxurious gambling cruise, and you'll notice its sophistication and beauty once you step aboard it.
You have a lot of games to play in this venue, from Roulette to Craps, passing by Blackjack, Let it Ride, Poker, Slots, "Pot O'Gold" and Keno of course!
The cruise also has a great buffet, and an event called Special Buffet Nights that differs according to the ship you're currently on.
The ship I also offers a Chef's Choice Buffet every week during Saturdays, so you should definitely check the calendar on the casino's site (link below).
If you don't want to be bothered checking the calendar, a quick call does it too.
One thing we have to tell you is that you should get your player's club before you start playing Keno because you'll earn points at a much faster rate. These points can then be redeemed for food, drink, coupons, table play, and cold hard cash!
The Keno machines are pretty loose there and the opening hours are from 10:30 am to 4:30 pm.
Casino's Website: https://www.bigmcasino.com/
Other Games at the Big M Casino:
There are a lot of other games to be had in Big M Casino, not just Keno.
You're looking at roughly 250 slot machines, blackjack, craps, three-card poker, Let It Ride, Video Poker and a lot of other popular games.
Big M Casino Attractions:
The attractions on this Keno ground are pretty obvious: You're looking at two distinct luxury yachts.
These two yachts differ. One is at Waterfront Ave, Little River and is a non-smoking ship. The other is at Mineola Ave, Little River and is smoking optional.
Regardless of the ship you choose, you'll see they are both pretty luxurious and are a blast to play on.
If you want to play Keno in South Carolina, opt for this casino or the next one we're about to mention.
Carnival Ecstasy Casino: Play Keno on Low Rates
You'll find the Carnival Ecstasy casino on the Promenade Deck (Deck 9) and once you enter you'll be amazed by the luxurious silver and black decoration, and the crystal chairs that dance as the ship wobbles.
There are a lot of games available, starring Keno!
If you love playing Keno and the luxurious lifestyle that comes with casinos and cruise ships, then this venue is another great choice to scratch your gambling itch.
When does the Casino operate?
It typically opens at 9 am and closes at 3 am, so you have got a lot of hours to bank with Keno. On the other hand, it opens mostly in International Waters.
They offer gaming lessons at the cruise trip's beginning, and the staff is amazing in its customer support and personality – outgoing and helping.
Other Games at the Carnival Ecstasy Casino:
What other games are available at the Carnival Ecstasy? Well, you're looking at a wide selection, such as Face Up Black Jack, Blackjack, Dice, Roulette, Let it Ride, Poker and more!
Of course, you're there for the Keno, but that doesn't mean you can't try out the other games. After all, there's plenty of time as the casino has such a broad schedule.
Carnival Ecstasy Casino Attractions:
As the Big M Casino, the Carnival Ecstasy is all about allying the best perks of a gaming room with the greatest things casino cruises have to offer.
You're looking at various events, a great time on deck gazing upon the sea and the clear sky and even more delicious times passed on the restaurant.
The fact that you'll be able to play Keno in a state that has so little Keno presence is just a huge bonus.
Our Most Popular Keno Casinos for United States: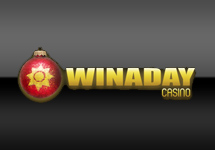 "WinADay Casino is the home of "Power Keno', the most populer online casino game with 7 Cards of Keno at once!"