MultiCardKeno.com » Live Keno »
Keno in Saskatchewan

When you hear Saskatchewan providence in Canada you picture images of a beautiful natural landscape. The not densely populated country makes one think of streams and fields, but definitely not gambling. The beautiful prairie providence actually also has some of the largest casinos in Canada, with the unique keno gambling machines found throughout them.
Daily Keno, a popular lottery, has been around for decades and offers prizes of anywhere from $2 to $2.5 million. With a new drawing every day of twenty different numbers, it can be a fast, exciting game for the hundreds of thousands of Canadians and tourists that play a year.
Here's how it works: Keno tickets found almost everywhere, with the largest grouping of them in casinos. Players pick anywhere from two to ten numbers between 1 and 70 to play, with the matching numbers denoting a winning card. This game can be played by selecting your numbers yourself or paying one Canadian Dollar to have a "Quick Pick" done for you via computer. This automatic selection always has a bet of just $1, but the self-selection allows bets of $2, $5 or $10 as well. The more you bet the more you can win, with the ability to place bets one to ten times.
The game is offered online and in clubs, bars, hotels, and casinos. Since the multiple results are given so quickly, it is a very popular game throughout the country. Saskatchewan has several casinos that offer it, with the best rated on Google reviews shown in detail below.
The Painted Hand Casino: https://paintedhandcasino.ca/
This is the highest rated casino on Google Reviews with 4.2 stars. With two major highways passing in Yorkton, it is a popular travel stop. There is a restaurant and daily events for the casino's 300,000 guests a year to enjoy.
Dakota Dunes Casino: https://dakotadunescasino.com/
The next casino is run by the same company as the first, but is located in Whitecap and has a VIP gambling option. This private room features specialized service and higher limits. It also has a restaurant, Tim Horton's, and deli. If you're looking for more fun outside Keno, live music is also this venue's most common event.
The Golden Eagle Casino: https://goldeaglecasino.ca/
This casino in North Battleford has a similar VIP option called the Players Club. They also have their own restaurant and events, but their most notable feature is their promotions for gambling lovers. They have package deals for you to stay and play in the casino for a cheaper price. So you can play Keno night and day!
Casino Dene: https://casinodene.com/
The final casino we'll look at is located in small town Beaver Crossing. It is highly rated, with a hotel, restaurant, casino and karaoke bar attached. Though it is smaller than the other casino's above, it's jam packed full of fun.
Overall, Saskatchewan, Canada is home to many casinos where you'll find more than one thousand slots and gaming machines. The large availability of Keno and subsequent convenience is a big part of Keno's attraction. It is a unique type of gambling only found in Canada and Australia that captures the interest of many with its quick results every 3:30 minutes. Now that you know the details of the fast paced game, do you wish there was a similar game in Singapore?
Our Most Popular Keno Casinos for United States: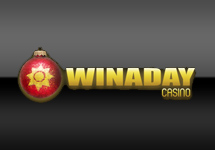 "WinADay Casino is the home of "Power Keno', the most populer online casino game with 7 Cards of Keno at once!"