MultiCardKeno.com » Live Keno »
Keno in Rhode Island

When you think of Rhode Island, gambling is most likely the furthest thing from your mind. If you're like most people, nothing immediately pops into your head, except for maybe "Hmm, what's there to do in Rhode Island?"
Yes, we know that it is small and somewhere near New York, but what you probably do not know is that there are plenty of reasons to visit and it does surprisingly have a few casinos. No, it cannot compare to Las Vegas or Miami, but if you are looking for something different to do on your trip this year, you may have just found it. Many people decide to try their luck in Rhode Island after experiencing casinos in Massachusetts.
Keno in Rhode Island: Twin River Casino
Located in Lincoln, containing 4,200 slot machines, this casino is massive! If you are not a big fan of the slots than there are 16 poker rooms and 17 different simulcasts featuring some of the best greyhound racing in the country. If you like the high-energy feeling of casinos but aren't a big gambler then you will thoroughly enjoy the entertainment at the lighthouse bar which includes free concerts. With premium cocktails and a five-star cigar bar, there's something for everyone. Guests can also enjoy karaoke and the onsite steakhouse. No matter what you are into, they have it at the Twin River Casino!
If you are looking for Keno, there is no reason to look further. The Twin River Casino offers all traditional lottery games. In order to play this lottery game, players choose between one and ten numbers, up to eighty. They then wait for the numbers to be announced, which happens every 4 minutes. It is possible to win if some or all of your numbers match the slots of the television. Because the Twin River Casino has the rights to host official lottery games you will be able to get a valid ticket to choose you numbers on and they have monitors that will announce those most recently called. If you selected winning numbers you will be able to cash in your ticket at the casino, like you would with any other game.
Website: https://www.twinriver.com
Keno in Rhode Island: Newport Grand Casino
Located in Newport, this casino is not as large as the previously mentioned Twin Rivers. It is equipped with 1,500 slot machines, there is still plenty of fun to be had, and it's actually a bit easier to find your way to your favorite machines. From March to October they host live Jai Alai and the rest of the year and there are different session times available throughout the week. On the grounds, there is a restaurant, which serves up delicious American lunches and dinners and also a café.
If you are looking for Keno and other video terminal games then this is a fantastic option. Sporting over 1,000 video lottery terminals, whether you want to sit in smoking or non-you can play your favorite numbers and try your hand at this game of chance. Similar to Twin Rivers, Newport offers all games offered by the state lottery including Keno, PowerBall, and PowerPlay.
Unfortunately, Newport does not have poker rooms or live card games, because of a referendum not passed by local voters, but your favorite games like poker, blackjack and roulette are all offered virtually. With free admission and valet parking, it's definitely worth checking out!
Website: https://www.newportgrand.com
Rhode Island may not have been on the top of your vacation list, or maybe it was! Either way, if you are headed to this small state it is worth checking out these local casinos that have lots to offer. If you are looking for Keno it's possible to play this state lottery game like you would others, or simply head to one of these awesome casinos to get your ticket and wait for your winning numbers to be called. If you happen to be traveling with others who are not a big fan of the game, you might want to choose Twin Rivers, as there are a variety of other ways to entertain yourself. If your companions are as excited about Keno as you are, then you may prefer the more intimate atmosphere of Newport. Of course, if you have the time we definitely suggest checking them both out!
Our Most Popular Keno Casinos for United States: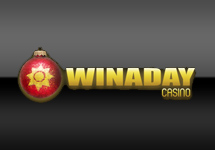 "WinADay Casino is the home of "Power Keno', the most populer online casino game with 7 Cards of Keno at once!"