MultiCardKeno.com » Live Keno »
Keno in Prince Edward Island

Prince Edward island has towns scattered across it and the smaller islands scattered surrounding it It conjours up images of water breaking sharply against coastlines and seagulls calling as boats bob up and down in the tumultuous waves. If you were to travel to Prince Edward Island, gambling would probably not cross your mind as an option for your vacation in this sparsely populated Canadian providence. Throughout this cold Atlantic landscape, however, there is a small gambling industry. There are hundreds of Keno terminals across Canada, and Prince Edward Island is no exception.
A popular game that came to Prince Edward Island in 2009, Daily Keno has a drawing every five minutes. Twenty different numbers are drawn to give out prizes anywhere from $2 to $2.5 million for matching numbers. To play, players pick anywhere from two to ten numbers between one and seventy with any number combination of two to twenty numbers available. You can select the numbers yourself or play $1 to have a computer do a "Quick Pick" of numbers for you. Picking your own numbers allows $1, $2, $5, and $10 bets to be placed. The winning numbers are ones that match the twenty that are drawn. The more you bet the more you can win, with the ability to place bets anywhere from one to ten times in a given round.
Part of the game's attraction is how fast paced it can be, making it an exciting way to gamble, both casually and more seriously, for hundreds of thousands of Canadians a year. The game is offered online and in clubs, bars, hotels, but the largest places to gamble are casinos. Since the multiple results are given so quickly, it is played by a large number of repeat customers in a given day. Prince Edward's Island has several casinos and gambling centers that may have Keno and that we will go over in detail below.
Red Shores Racetrack & Casino at Charlottetown Driving Park: https://redshores.ca/gaming/slots/
This is Prince Edward Island's largest casino located in on the coastline of Charlottetown. It has 200 gaming machines and 5 table games. It also has several restaurants and hotels nearby. These include Turf's Bar and Grill, Trackside Patio, and Top of the Park. Their special feature is their popular racing track.
Red Shores Summerside: https://redshores.ca/gaming/slots/
This casino, run by the same organization, is located along the Western coast of Prince Edward Island in Summerside. They have 40 gaming machines, with multiple Summerside hotels and West End Bar and Grill nearby.
Bingo World in Charlottetown, Summerside, and Alberton: https://www.peibingoworld.com/
This gambling center in located in the three separate cities above with the primary game of Bingo. With locations across Prince Edward Island, these are very popular places to spend money on a few gambling cards.
While the casinos in Prince Edward Island are not numerous, they are located in very multiple picturesque locations. How convenient Keno is a big reason people like it so much. It is fast and is easy to find machines in local casinos. In addition, it is only found in two countries, making it a special local game in Canada. Now that you know how to play the fast-paced game, are you ready to take a trip to Prince Edward's Island?
Our Most Popular Keno Casinos for United States: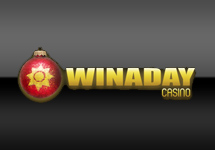 "WinADay Casino is the home of "Power Keno', the most populer online casino game with 7 Cards of Keno at once!"