MultiCardKeno.com » Live Keno »
Keno in Pennsylvania

Pennsylvania is a pretty gambling-friendly state, and as such, there are over 30 casinos or gambling bars in the state.
Throughout this post, we thought about mashing up some great casinos to play Keno in with some information about them and what you can expect when you first visit these Keno hubs.
The SugarHouse Casino:
Fishtown is home to The SugarHouse Casino. It is a 260 thousand square foot surface with over fifty table games and thousands of slots, so you're not expecting a small casino here.
The games also give you a lot of different options such as Pai Gow, Sic Bio, Saigon Five, Roulette, Craps, Baccarat and every other casino games you may think of.
Then there is a lot of Keno being played here, so if you're a Keno enthusiast then welcome home!
There are also a lot of Poker events, so if you ever get bored of Keno know that you have a lot of other exciting options to take advantage of.
The grounds also offer a food service that can be ordered with a simple text, and you can also get a call ahead seating request going, so the business really knows how to serve you.
Entertainment is also to be found in the SugarHouse Casino as there's a live entertainment area with comedians, bands, artists and more!
The venue is also surrounded by gourmet restaurants and hotels, so you can also enjoy the neighborhood while you're at it.
To top it all off, the place is open 24/7.
Casino Site: https://www.sugarhousecasino.com/
Harrah's Philadelphia Casino & Racetrack:
In Chester, Pennsylvania, you'll find a casino with over 2.000 slot machines and every card game in existence
Simulcast and Racetrack are two other attractions of the facility, and you can expect races to occur from April to December
As far as the slots are concerned, and video Keno as well, you can play with different price ranges in mind, as there are both penny machines and high limit games.
You can enjoy great meals there, so if you feel hungry after all that Keno you just have to prepare to have an upscale meal. After the meal is done, you can also hit the casino's bar to enjoy the nightlife to its maximum.
Imported beer is also available in a vast array of brands and kegs, so you can taste it and choose your favorite.
Finally, know that Harrah's Philadelphia also has simulcasting seven days per week and the parking works with a valet service that will keep your car safe in one of the over 2.500 parking spaces.
Play Keno like a King at Harrah's Philadelphia!
Casino Site: https://www.harrahschester.com/casinos/harrahs-chester/hotel-casino/
Parx Casino & Racing:
If you love tradition, then you'll love to know that Horse Racing has been going here since 1974. However, if the only thing you're interested in is Keno, then you'll be glad to know they got that covered as well.
The casino is always open, 24 hours per day and seven days a week.
It is pretty big, with 260.000 square feet, and the gaming spots are varied, as you can take your place on one of the 165 tables or over 3.000 slot machines.
The casino has four different lounges and four different restaurants, ranging from the sophisticated gourmet Parxgrill Steakhouse down to fast food. You can be sure there's always something for everyone as far as games and food are concerned in Parx Casino.
Casino Site: https://www.parxcasino.com/
Live! Hotel and Casino:
This venue isn't yet open, but it promises to be amazing.
It is going to be a $400 million project, and it already is approved and a gaming license bearer.
With 200.000 square feet total, it is planned to house 2.000 slot and video machines and roughly 125 live action tables.
Then, the hotel is going to have room for 240 reservations, complete with spa, gym, pool and over 2500 parking spaces.
When you're finish playing Keno here, you can then go for the rooftop parties, as the roof's entertainment deck has 1000 guest capacity and celebrity chef eateries.
A lot of big names are involved in the development of this venue, like XFinity Live!, The Cordish Cos and more, so you know why we had to mention it.
You now have a lot of spots to visit when you feel like playing Keno, and you even get a bonus of having one place you're looking forward to visiting when it first opens.
We wish you good luck, and let's cross our fingers in hope we can play Keno at the Live! Hotel and Casino soon.
Our Most Popular Keno Casinos for United States: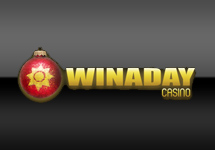 "WinADay Casino is the home of "Power Keno', the most populer online casino game with 7 Cards of Keno at once!"