MultiCardKeno.com » Live Keno »
Keno in Oregon

Oregon is a great state for Keno fans to live in. Not only there is a broad selection of casinos that have the game, but the State's Lottery is also Keno, so there are plenty of different places you can play your favorite game in!
Through this post, we'll recommend some Oregon casinos that have Keno, as well as talk about the state lottery.
Keno's State Lottery:
First of all, we'll discuss the Oregon's State Keno Lottery.
The prizes for this game can be claimed in Salem at the Lottery's HQ. Prizes that aren't over fifty thousand dollars can also be withdrawn at the Wilsonville Payment Center in person or by mail.
If you're prize is less than six hundred dollars then you can claim it at the retailer, just note that all prizes have an expiration date of one year.
Seven Feathers Casino Resort
Ticket based slot machines are the motto down at the Seven Feathers Casino Resort, a place that has over 900 of them.
If table games are your option, you'll find plenty of variety as well, with all the popular games and then some.
However, know that Keno is also popular in this casino resort and that you can play it here with $50.000 jackpots and games starting every eight minutes.
The computers are also equipped with a quick pick option, but you can manually input your favorite numbers if you feel so inclined.
You can play at the casino from 7 am to Midnight, but the Keno Kiosk is open 24 hours per day, every day of the week.
Casino Site: https://www.sevenfeathers.com/
Chinook Winds Casino:
Another great place to play Keno in, and one you'll be awed to see the first time you lay eyes upon it.
The view is amazing as it is located with the Ocean on its back in Lincoln City.
The casino isn't as big as the others here, but they have the most popular slot games and 29 tables worth of card games.
Of course, it also has Keno and packs some services, like the Chinook Winds Play Place you can drop your kids at.
There is also a deli on the spot, and the place is open 24/7
Site: https://www.chinookwindscasino.com/
Spirit Mountain Casino:
The Spirit Mountain Casino is the state's largest venue of its type, and it offers accommodations as well.
It has 49 table games and over two thousand slot machines, as well as Keno of course.
The gaming floor takes up a whopping 90.000 square feet, and Poker players can also enjoy smoke-free tables, weekly tournaments, check cashing, televisions and food tableside as well so you should definitely try a game or two after you're done with Keno
As far as its opening hours are concerned, you're looking at a casino that is open 24/7.
When you get hungry, there is variety to be had as you have a sports bar, lounge, restaurant, buffet, food court, Poker Express and Coyote Espresso takeaway as well.
The facility also has its own store, so you can buy supplies if you plan on staying there the whole day or even more.
Casino Site: https://www.spiritmountain.com/
The Mill Casino:
The Mill Casino is another spot you can play Keno in, and this time we have special advice for you. You should definitely get your Mill Club membership as you'll get a lot of free meals, invitations to competitions and events, discounts and merchandise.
This means you're looking at rewards each time you play, such as 1 point per dollar spent on slots fuel price discounts at Shell, random drawings, and coupons.
Casino Site: https://www.themillcasino.com
Tillamook County Fair:
A branch of Tillamook County, the County's Fairgrounds can be visited in 4603 East Third Street, Tillamook, Oregon.
There are a lot of games to be had in the fair, and one of them is Keno, so if you love the game and you want to visit the fair, then you can have both.
Just know that it is only open from 10 am to 10 pm
Casino Site: https://www.tillamookfair.com/
So, you now know where to play Keno in Oregon, and it's not just on Casinos since you also have the Tillamook County Fair and even the State's Lottery, so there's no excuse to stay home when there's so much fun to be had out there.
We wish you good luck and a jolly good time!
Our Most Popular Keno Casinos for United States: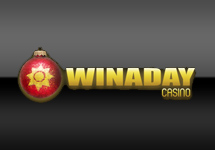 "WinADay Casino is the home of "Power Keno', the most populer online casino game with 7 Cards of Keno at once!"