MultiCardKeno.com » Live Keno »
Keno in Ontario

Are you in Ontario Canada and wondering where to play Keno? The good news is that there are over 60 casinos and approximately 30,738 gaming machines and slots. You can play Keno with as low as $0.01 up to $5. We understand that looking for the best place for gaming can be tiring since there are many places with slots and gaming machines. Therefore, we have researched for you and compiled a list for you on the best keno places for you in Ontario.
#1 Fallsview Casino Resort
Out of all the casinos in Ontario, Fallsview Casino Resort is the largest. It has over 130 table games and 3000 gaming machines. Once you get here, you will be spoilt for choices because of the availability of many options. It has a lot of restaurants, hotels, membership clubs and ample parking space. The facility runs every day of the week; 24 hours. You can book a hotel in Niagara Falls Hotels and continue playing. Minimum bet is at $0.01 which is quite affordable.
Website: https://www.fallsviewcasinoresort.com/
#2 OLG Slots at Woodbine Racetrack
This is the second best place for playing keno. It is located at one of the best places in Ontario; 555 Rexdale Boulevard at the edge of Toronto. It has no table games but has over 3000 gaming slots and machines. There are restaurants and Spa amenities that can help you relax after a long a day of gaming. The good things with this gaming spot are that it offers virtual versions of Baccarat, Sic Bio, Blackjack, and Roulette that are based on lottery gaming. The casino slots are open 24/7.
Website: https://www.olg.ca/index.jsp
#3 Casino Niagara
This is the second oldest casino in Ontario which was opened in 1994. It was mainly opened because of the Niagara Falls that is a suitable place for tourist attraction. If you are planning to go for a vacation in Ontario and you love gaming, Casino Niagara is the best choice for you. It has 40 table games, 12 table poker room, and 1500 slots. In case you have a bad day as a result of losing the best, you can relax at the Yuk Yuk's Comedy Club to relax your mind.
Website: https://casinoniagara.com/
#4 Casino Rama
Casino Rama will give you the best gaming experience in Ontario because it is located in one of the biggest cities in Ontario. It has 2500 slot machines and 110 table games. It has exquisite hotels and restaurants that are in-house to provide delicious meals and a comfortable place for the night. This location also has a performance center that features MMA fighting and musical acts. When you are not gaming, you can enjoy these entertainment opportunities.
Website: https://www.casinorama.com/
#5 Caesars Windsor Hotel & Casino
Caesars Windsor Hotel & Casino has 23 floors packed with 100 table games, more than 2,300 slot machines, ¼ table poker and an open area facing the Niagara Fallsview's. This place is popular and receives over six million visitors annually. It has been in business for over ten years now and hosts serious casino players in Canada.
Website: https://www.caesars.com/caesars-windsor
This top five list of best places for playing Keno in Ontario will assist you in choosing the most suitable place for you.
Our Most Popular Keno Casinos for United States: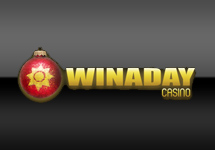 "WinADay Casino is the home of "Power Keno', the most populer online casino game with 7 Cards of Keno at once!"