MultiCardKeno.com » Live Keno »
Keno in New York

Keno in New York is often played at modern casinos within the state and also offered as a game in some lotteries. The objective of this game is to predict the random numbers that will be drawn by the game software. This game starts by players wagering $1 to $10. As a player, you can pick 15 numbers out of the possible 80 that you believe will be drawn by the software. After each player has selected his numbers, the software then draws the numbers randomly. You are paid according to how many of your numbers were drawn. You may pick the numbers by yourself or let someone pick them for you. The more numbers you match, the higher the earning you receive.
In New York, the state government permitted Keno to be played legally in taverns, bars, and pubs across the state. So if you enjoy playing keno, there are several high-end casinos within the state you can visit to legally play the game. After extensive research, I have compiled a list of top six casino choices for the New York-bound keno lover:
Keno in New York: Empire City Casino at Yonkers Raceway
This club is located at 810 Yonkers Avenue, in Yonkers just off the 87 Governor Thomas E. Dewey Thruway. The casino covers over 150,000 square feet of land where you can access and play more than 5,000 slots, electronic roulette, video poker machines, keno and many other games. The place also features several restaurants and three bars which you can visit to enjoy a decent meal, drinks and live entertainment. Besides gaming facilities, this place also features race track all year round 5 days per week. The casino is open from 9am until 4am daily.
Website: https://empirecitycasino.com/games/
Keno in New York: Resorts World Casino New York City
This casino is located north of JFK Airport adjacent to Aqueduct Racetrack at 110-00 Rockaway Blvd., Jamaica, New York. Opened exactly ten years ago, this high-end casino covers around 70,000 square feet of entertainment space on the third floor and over 170,000 sq ft of gaming space on the first and second floors. This place also features over 200 electronic table games and 2000 video lottery terminals. Machines for playing such games exceed 5,000 units. Around 500 of them are used to play various electronic table games such as blackjack, roulette, baccarat and sic bo. Other games include Cash Spin, Ka-Pow, Wheel of Fortune and Keno. Gaming hours are 10am to 4am daily.
Website: https://www.rwnewyork.com/about-resorts-world?catid=0&id=51
Keno in New York: Seneca Niagara Resort and Casino
This is a high-end resort and casino located in picturesque Niagara Falls, New York at 310 Fourth Street. With 604 suites and rooms, this is a premier vacation resort for you. Seneca Niagara is a must visit Niagara Falls casino if you want to enjoy nearly 100 table games, more than 3,600 slots, keno, live poker, flexible meeting facilities, a full-service spa, rewarding promotions, exciting nightlife and superstar entertainment. There are also several restaurants and shops where you can visit to buy decent meals and foodstuffs.
Website: https://senecaniagaracasino.com/
Keno in New York: Akwesasne Mohawk Casino Resort
Akwesasne Mohawk Casino Resort is located in Hogansburg, NY at 873 State Route 37. The resort covers more than 130,000 sq ft of entertainment and gaming space. Here, you will get a chance to play Keno, bingo, 30 table games and more than 1,800 slot machines. The resort also has several restaurants, a hotel, and a spa. So if you want to enjoy gaming activities, delicious meals, drinks or massage, Akwesasne Mohawk Casino Resort is a place to be this summer.
Website: https://mohawkcasino.com/
Keno in New York: Turning Stone Resort and Casino
Turning Stone Resort and Casino is along 5218 Patrick Road, Verona, NY. Opened in 1993, this luxurious resort and casino offers you a chance to enjoy tasty foods, drinks and to play a wide range of casino games. Here you will find games such as table games as well as high-stakes bingo, keno and more than 2,000 slot machines. There is also a spacious room that offers various poker games. Other amenities on site include nightclubs, stores of all kinds, spa amenities, five golf courses, professional boxing, top-flight entertainment and more. Specifically, Keno is available every Wednesday from midnight to 10am.
Website: https://www.turningstone.com/gaming/casino-promotions
Keno in New York: Vernon Downs Casino Hotel Racetrack
Last in this list is Vernon Downs Casino Hotel Racetrack which is located at 4229 Stuhlman Rd, Vernon, NY. This casino has more than 800 hottest New York Lottery slots and video poker games. As to the casino, you will get a chance to play the NY state-run keno. Not much of this place in my opinion but I guess the place gives degenerate gamblers a place to blow their money.
Website: https://www.vernondowns.com/
Our Most Popular Keno Casinos for United States: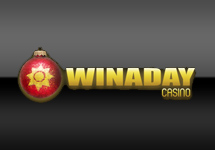 "WinADay Casino is the home of "Power Keno', the most populer online casino game with 7 Cards of Keno at once!"