MultiCardKeno.com » Live Keno »
Keno in Minnesota

It is true that Minnesota has a large variety of bingo halls as well as many casinos that offer extensive bingo parlors. Whether it's at the Fond-du-Luth Casino in Duluth or the Grand Casino in Hinckley or even at the Golden Eagle Bingo hall, a place in Mahnomen dedicated exclusively to bingo, the game is very popular. However, keno is also a game that can be found in many spots all around Minnesota.
The game of keno is not as prominent in Minnesota as it is in many other states. The game is not offered by the state's lottery either. However, people in Minnesota can easily find video keno at many casinos in different parts of the Land of Ten Thousand Lakes.
Keno in Minnesota: Treasure Island
The Treasure Island casino in Welch is a popular casino for how it offers an extended variety of different games. It has a full series of poker games and plenty of progressive slots. The video keno machines all around the casino are especially great for all who are looking for appealing games to play with.
The video keno games here are organized to where players can play with different amounts of spots at a time. Some games allow players to use multiple keno cards on one game. This offers an appealing look that will add to the quality of the game.
Website: https://www.ticasino.com/
Keno in Minnesota: Northern Lights Casino
The Northern Lights Casino is a popular place for how it offers plenty of games in the town of Walker, a town not too far off of Brainerd. The Northern Lights Casino is a relatively small casino with a number of video keno games among the nearly 800 different video gaming terminals located in the casino. It is home to its own buffet and has a standard hotel. This offers a popular arrangement that is certainly appealing for all to look for when finding a casino in the northern end of the state.
Website: https://www.northernlightscasino.com/
Keno in Minnesota: Grand Casino Hinckley
Grand Casino Hinckley is up north of Minneapolis off of I-35 in Hinckley. This is a popular casino for how it has thousands of gaming terminals and includes a variety of keno terminals. These are all made with a variety of different setups where people can easily play different games. The casino also has a full spa and resort and its own buffet. There's also a separate bingo hall for those looking to take a break from the keno game here. This hall can fit about 300 bingo players at a time, thus making it one of the largest bingo halls in the state.
Website: https://grandcasinomn.com/
Keno in Minnesota: Grand Portage Lodge and Casino
The Grand Portage Lodge and Casino is a relatively quaint place to enjoy visiting while in the state. This is located in the town of Grand Portage on the northeastern corner of the state. It is particularly near the border with Ontario and is right along Lake Superior.
Like with many other casinos listed here, this is a place that also has an extended variety of video keno games. These include games that are offered by IGT, one of the top names in the world of casino gaming. The games are organized with plenty of betting and play options and are organized to be fair with a sensible setup for drawing numbers. This lets players have more fun with an appealing game that is run to play with and offers a good way for players to have more fun.
Website: https://www.grandportage.com/
Keno in Minnesota: Prairie's Edge Casino Resort
The last place to check out when looking for keno in Minnesota is the Prairie's Edge Casino Resort. Located in Granite Falls, this is a popular place that has about a thousand video gaming machines with video keno being a big part of what makes them stand out. The IGT Game King kiosks all around the place support keno games along with many other options. These offer some appealing organizations that will certainly stand out and offer some fun ways for people to play. All of these options will be ideal for all those who are looking for a great place to play games at.
Website: www.prairiesedgecasino.com
Our Most Popular Keno Casinos for United States: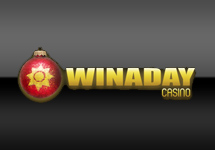 "WinADay Casino is the home of "Power Keno', the most populer online casino game with 7 Cards of Keno at once!"