MultiCardKeno.com » Live Keno »
Keno In Michigan

When someone thinks of casinos, the first thing that comes to their mind is the famous Las Vegas strip or dog racing in Miami, Florida. But you will be surprised to find out that Michigan also a lot of casinos where you can gamble. To be precise, there are twenty five functioning casinos in this state that may be really fantastic alternatives to the Las Vegas or Florida casinos. The casinos are spread all over the state and are unique in their own way. If your favorite casino game is keno, you do not have to worry because the Michigan casinos have you covered. Read on for a list of the top casinos that you can visit to play keno in this state.
Keno In Michigan: Four Winds Casino – Hartford
Four Winds casino is the place to be if you are looking for excitement. Located in Hartford, Michigan, it has the latest slot machines as well as table games that you will enjoy playing to pass time or earn money. It has a second location of the famous Timber Fast Food and Deli that features a seventy four seat restaurant as well as an attached fifteen seat bar. The casino is not overly large but its size is perfectly okay. It is very beautiful and has a very desirable feel that will make you want to go there again and again. Staffs throughout the place are very genuine and friendly. You will not have a hard at all when you visit it for the first time.
Website: https://www.fourwindscasino.com/hartford/overview.php
Keno In Michigan: Greektown Casino Hotel
Greektown Casino Hotel is located in Detroit's Greektown historic district. It will become a casino of choice to have fun at if you come from Detroit. It has the best table games, high limit gaming, a steakhouse, hotel and happy hour. The staff at the hotel are really great. You will not feel lost at all even if it is your first time to go there. The hotel has 30 floors and free parking garage. You will be stepping into a world of endless excitement when you go there. Generally, it is a great place to go for an adventurous getaway or relaxing weekend.
Website: https://www.greektowncasino.com
Keno In Michigan: Gun Lake Casino
Another place in Michigan where you can go to play keno is Gun Lake casino that is located in Wayland. It is a midsize casino that offers table games and slots as well as a food court that has a chain of restaurants. There is also a self-service section where you can enjoy eating a variety of dishes. The gaming floor is very clean and so is the restroom area. They have up to date machines that that are "friendly" and readily available. The casino is located south of the Grand Rapids that you might want to check out during your stay there.
Website: https://gunlakecasino.com
Keno In Michigan: Island Resort Casino
Island Resort casino is located in Harris, MI. It has a lot of video and poker machines that you will enjoy playing when you visit it. You will receive excellent services from the staff and the accommodation is very classic. The hotel rooms are very large and spacious and the bathrooms have lots of room that you can use for preparing yourself. They are attached to the casino, something that makes it very easy for you to access the casino any time you want. The rooms are also very quiet to give you the peace you need when you just want to relax or sleep.
Website: https://www.islandresortandcasino.com/
Keno In Michigan: Odawa Casino Resort
Located in Petoskey, MI, Odawa casino resort is a great place to go if you want to the get the same feeling you usually get at Las Vegas casinos without spending a lot of money. You will have a lot of slots and quite a number of video poker machines to play. The buffet is really great and there is a separate lot for RVs that is very quiet. They also have a lot of giveaways that you might want to take advantage of during your stay there. All games are clean and fun. You will definitely be going back there if you visit for the first time.
Website: https://www.odawacasino.com
Our Most Popular Keno Casinos for United States: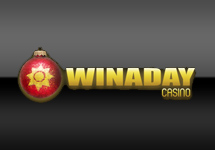 "WinADay Casino is the home of "Power Keno', the most populer online casino game with 7 Cards of Keno at once!"