MultiCardKeno.com » Live Keno »
Keno in Kansas

Kansas is hardly the state you'd think of when you think of thrilling poker and challenging craps. But the state does have a few casinos up its sleeve, and a state lottery. Kansas has Kansas Lottery, which makes sure the games are hosted honorably. If you enjoy the thrilling chance of picking random numbers and getting paid for lucky numbers, then the lottery game of keno is for you.
Keno is unlike most casino games you've played. To beat the machine, you have to predict random numbers before the machine generates it. The game may take on different appearances in different casinos, but the basic gameplay remains the same. You generally begin by buying Instant Scratch tickets of $1, $2, $5 or $10. These are sold by the Kansas Lottery and with them you can play the games at any casino with Kansas Lottery.
Then you choose numbers between One and Eighty that you think will be picked by the machine. You can play up to a hundred drawings in advance. Then you just sit back and wait for the machine to do its bit. The machine picks random numbers and you hold your breath hoping that some of those numbers are the ones you've chosen! You'll be paid based on how many of your chosen numbers match. Obviously, the more numbers you pick correctly, the better your winnings.
Kansas has a few places where you can enjoy a game of keno. Keno is great fun and you can win plenty of prizes. If this sounds exciting, check out some of the casinos listed below that let you play keno in Kansas.
1. Keno in Kansas: 7the Street Casino in Kansas City
Spread over 20,000 square feet and two floors in the heart of Kansas City, the 7th Street Casino has everything you need to enjoy keno, and win often. The casino is run by the Oklahoma-based Wyandotte Nation tribe, which also operates healthcare centers, fitness center, fuel station, smoke shop and more. The casino opened in 2008 after several years of court battles, but has since then become very popular among locals and out-of-state visitors. Conveniently stay at one of the many hotels nearby, and enjoy dining at Lucky's Steak and Chop House or the full-service restaurant on the first floor, while you play keno. Get yourself a Lucky 7 Club card, and you get great freebies like free slot play, special discounts, comped meals and more. If you have a card and play on a Tuesday, you can earn 3 times, 5 times or 7 times the points on your card. What's not to love?
Website: https://wyandottecasinos.com/
2. Keno in Kansas: Hollywood Casino at Kansas Speedway
The public company Penn National Gaming Inc. operates this casino in Kansas City, which is lively and large but not a very crowded casino. On most days, you're bound to find every profile of gamblers here, from twenty one to eighty (and possibly older), dressed in everything from pajamas to mini dresses. Hollywood Casino plays the role of the neighborhood casino for many Kansas City seniors and it largely draws a slot-playing crowd (there are 2000 slot machines). You'll also find 40 table games, 12 poker tables, party spots and casual as well as fine dining restaurants. The Final Cut Steak & Seafood restaurant upstairs gives you a great view of the racetrack while you eat and the food and drinks are good, though service may be on the slow side. Overall, the casino doesn't live up to its name in grandeur, but if you want a friendly game of Keno on a Friday night without having to queue, this is a good place to go.
Website: https://www.hollywoodcasinokansas.com/
3. Keno in Kansas: Prairie Band Casino & Resort
Just north of Topeka in Mayetta, this sprawling casino and resort can make you want to get away for a weekend of keno and good times. This Indian casino is actually located on a Potawatomi Nation property, and is operated by the tribe after the tribe took over from Harrah's Entertainment. You can play here all day, every day, in the 35,000 square foot casino. Now that's what you call Action. Inside the casino you'll find 31 game tables and 1090 slot machines. Stay at one of the 297 rooms on the property, eat at Buffalo Grill, Longhouse Buffet or the 3Fires Steakhouse, and participate at the Tier-Riffic Wednesday draws with a chance to win $200 in gaming currency. You can also take a break from the table for a round or two of golf.
Website: https://www.prairieband.com/
Our Most Popular Keno Casinos for United States: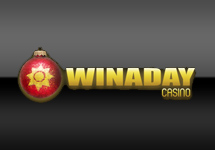 "WinADay Casino is the home of "Power Keno', the most populer online casino game with 7 Cards of Keno at once!"