MultiCardKeno.com » Live Keno »
Keno in Idaho

Idaho, USA attracts countless visitors per year and is is known for its ski resorts and abundant outdoor activities.
What the state may not be as well known for, however, is gambling.
While Idaho may be over 600 miles away from the bright lights of the famous Vegas casinos, that's not to say there are no gambling opportunities within the state.
In fact, you'll find a number of stand alone casinos and hotel/casino resorts across Idaho state. But if you're reading this article, you're probably wanting to know if you'll be able to play Keno. Let's take a look at what's around and whether they offer Keno in Idaho.
Coeur D'Alene Casino Resort Hotel
Location: Worley, Idaho
Website: https://www.cdacasino.com/
Games available at Coeur D'Alene include Bingo, Bingo Specials, Slots, Off-Track Betting and on-site Rewards for extra benefits as you play.
As for the possibility of playing Keno on the premises, the Coeur D'Alene Casino Resort Hotel offers Back2Back Keno slots with a minimum bet of just $ 0.05, giving everyone an accessible opportunity to play Keno in Idaho. While this may be a step down from live Keno, it's still worth a play.
Sage Hill Travel Center and Casino
Location: Blackfoot, Idaho
Website: https://www.shobangaming.com/sage-hill.php
Sage Hill Travel Center and Casino is a branch of the Fort Hall Casino group. It is the newest addition to the line and is home to over 100 new gaming machines, a cafe, lounge and convenience stop.
While Fort Hall have not described whether they offer Keno at this location, Fort Hall locations tend to have have a vast range of slots and games to choose from. If this is your intended venue for entertainment and Keno in Idaho, it's worth calling in advance just to make sure.
Keno in Idaho: Is it Prohibited?
When looking at casinos in Idaho, you may notices that very few seem to list any form of Keno game in their online content. Before heading to a new state, it's important to familiarise yourself with the local laws regarding gambling. While some are standard (such as only those over the age of eighteen being allowed to enter a casino), others may take you by surprise.
While Keno is openly available in more well known gambling locations in the United States such as Vegas and Florida, that isn't the case across the country.
In Idaho, baccarat, blackjack, craps, keno, poker and roulette are all prohibited. Unfortunately for those looking to gamble during their stay in Idaho, this strict state law is dutifully followed by local casinos.
Officially, section 20 of Article III of the Legislative Department – Constitution of the State of Idaho states that 'gambling is contrary to public policy and is strictly prohibited', with the exception of certain charitable raffles and bingo events. It may surprise you to learn that even slot machines are technically prohibited, although there are five legal casinos (including the two above) where these are available.
As a result, it's unlikely you'll be able to play Keno in Idaho legally, and any 'Keno' games you find are casinos are likely to be 'inspired' by the game rather than the real deal.
Keno via the State Lottery
Website: https://www.idaholottery.com/
In some states, Keno can be played through the lottery. According to their website, the Idaho Lottery currently offers 103 games including Powerball, the Idaho $1,000,000 Raffle and a vast range of scratch cards.
However, there are currently no Keno games available through the state lottery in Idaho, likely as a result of the above prohibition law as issued by the Idaho Gaming Commission.
Alternatives to Keno in Idaho
If your nearest casino in Idaho does not offer Keno or similar games, keep in mind that there are still plenty of casinos within the state that offer a wide variety of other games. These include, but are not limited to:
Gaming machines, such as virtual Blackjack, Game King, Penny Train, Monopoly and Penny Train.
High limit areas, allowing you to gamble in peace with no pressure.
Bingo, in a variety of themes and styles.
Betting on a full range of sporting events across Idaho and the surrounding states.
From doing a little research into casinos and Keno in Idaho, would-be gamblers can plan their visit accordingly and play a visit to the best casino for their entertainment needs.
With all the above casinos offering Keno (aside from the State Lottery), you'll be all set to enjoy your trip as you take part in your favorite games.
Our Most Popular Keno Casinos for United States: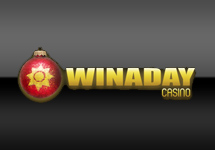 "WinADay Casino is the home of "Power Keno', the most populer online casino game with 7 Cards of Keno at once!"