MultiCardKeno.com » Live Keno »
Keno In Hawaii

Hawaii has been known for capturing the souls and hearts of millions. Sensational white sand, beautiful tan and toned people, cobalt blue sea, etc in this state offer something truly special to people. Unfortunately, Hawaii cannot offer casinos because the state has very strict rules and laws, which forbid any type of gambling establishments to operate in this state.
Hawaii: A Gambling Free State
Hawaii is one of the few states in the US where any form of legal gambling is not allowed. All forms of gambling are illegal in Hawaii. Promoting any type of game of chance or gambling is a felony in this state. In Hawaii, it is also a misdemeanor to participate in any form of game of chance. Therefore, any gaming device, scheme, game or content where the outcome depends on an element of chance is considered as illegal.
Playing and owning slot machines are also illegal in Hawaii. You are not allowed to have one for entertainment or any other purpose. However, some states in the United States allow you to own a slot machine if it is antique and/or collectable. In order to qualify in these states, a slot machine has to be at least 25 years old. Hawaii does not allow even antique slot machines. Tennessee, South Carolina, Nebraska and Connecticut are the other states that prohibit all types of slot machine ownership. Table games like craps and blackjack are also illegal in Hawaii.
Hawaii and Utah are the two strict non-gambling states in the United States. Aloha state does not allow any land based casino, dog, horse racing and pari-mutuel wagering, off-track betting and even raffle or bingo operations. Both state and police officials in these two states believe that legalizing gambling will increase prostitution and drug-related crimes. Therefore, if Hawaiians wish to gamble, can go out of the state and do so. The only form of gambling, which is allowed in Hawaii is Social Gambling.
Lottary/Bingo/Raffle
All these types of gambling are also banned in Hawaii. Other states in the United States sanction these types of gambling for benefiting scholarships and education. But, Hawaii does not allow any lottery games with rewards. The state applies same policy to both bingo and raffle games.
Casinos in Hawaii
You cannot find any casinos in private properties and hotels in Hawaii. No casinos are operated by Native Americans in Hawaii. You cannot find even a small room at the back of restaurants and convenience stores for gambling. Hawaii even prohibits gambling aboard cruise ships. These ships are also prohibited from operating casinos within the waters of Hawaii. So, no casinos are allowed to operate in cruise ships.
Social Gambling: It's Legal in Hawaii
If you think that Hawaii is a no fun state, you have mistaken. There are hundreds of other reasons to visit Hawaii. Rather than casinos, you can find plenty of other activities in Hawaii that can keep you occupied and more satisfied during your stay in this state. You can find plenty of beautiful resorts and amenities worthy for royalty. You can also relax your soul and mind in spas, take a refreshing dips in outdoor and indoor swimming pools, eat divine cuisine in restaurants, and a lot more. If these are not enough, you can also find lots of other entertainment activities in Hawaii.
Social gambling is still allowed in Hawaii. However, there should not be any monetary bets involved in it and it should be held in private homes only. Therefore, these games of gambling must not be held in bars, hotels, night clubs, motels, any business centers or public places. But, the social gambling games like poker can be played in small rooms like garages, small apartments, etc as long as they are not held in public areas.
People in Hawaii are allowed to set up their own make-shift table. Hawaiians can also arrange 'Vegas style' set up parties, which can make you feel you are in Las Vegas. According to the Honolulu Police Department, a perceived social gambling in this area is illegal if there is even a consideration that money or an item is being wagered. There must not be a likelihood of chance or a reward to be won in the game. Video poker, Cara/Cruz and slots are the most typical types of illegal gambling in this state. Both participants and operators can expect find and prison time if anyone is engaged in it.
You can surely engage in poker games socially in Hawaii. However, social poker games are also guided by strict rules. You are not allowed to take any profit from any individual organizer or house. Poker is just social only in Hawaii and Utah.
Our Most Popular Keno Casinos for United States: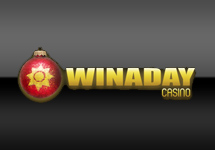 "WinADay Casino is the home of "Power Keno', the most populer online casino game with 7 Cards of Keno at once!"