MultiCardKeno.com » Live Keno »
Keno in British Columbia

British Columbia is one of the most frequented provinces of Canada and also encompasses busy cities and natural areas of Vancouver, Whistler, Victoria and Yoho National Park.
36 casinos are spread across British Columbia province, with nearly 12,000 slot machines and close to 500 table games. Given such dense population and visitation, Canadian casinos are closely tied with entertainment and hotel industries yielding higher spend, including average maximum bets of $500 – higher than many other areas in Canada.
With many new casinos also being developed such as Cascades Casino in Kamloops, B.C and Cascades Casino in Penticton, B.C; this impressive gambling district shows now signs of slowing down.
Keno in Vancouver, CA: Hard Rock Casino
The second biggest casinos in British Columbia, Hard Rock Casino in Vancouver possesses an impressive gambling floor with 950 slot machines and a number of table card games.
As a progressive casino and hotel, Hard Rock offers Keno via online draws which invite many more Keno players, quicker draws and accessible machines to place bets. With a focus on electronic plays, Hard Rock's Keno gambling is uses random number machinekeys (RGMs) for automated number draws.
To use the online video keno, electronic replicas of hard paper tickets are visible on screen. As a player normally would with standard form Keno, an 'x' is placed on 1 to 10 numbers of the possible 80 number squares. Draw results can be checked electronically or watched through the televised screens inside Hard Rock.
Keno in Richmond, CA: River Rock Casino Resort
Topping Hard Rock Casino in sheer size is River Rock Casino Resort. As the largest of all casinos in British Columbia, River Rock has 1100 slot and gaming machines and 114 table games.
Video Keno is a solid feature at River Rock. Dozens of Keno machines allows a player to play multiple tickets in less time than it would take to fill a standard Keno form, have it checked by a teller and continue on. The faster pace of video Keno, by nature, automatically increases a players chance at winning by pure efficiency and play frequency.
One Keno strategy is frequency in games played which is why the above is effective in machine versions. Some Keno games offered at River Rock differ in how many games they let you play on them; if a player plays a type of Keno that allows multi-use on a single ticket, its strategically more efficient.
Keno in Vancouver, B.C: Edgewater Casino
As the city the British Columbian with most casinos per capita, its no surprise another fine Vancouver establishment is in the top three. Edgewater Casino is located right next to Rogers Arena and claims another lavish gambling floor.
Offering Keno video plays by the penny, quarter or by the dollar, Edgewater has one of the most exciting and captivating slot machine ensembles around. Whilst using machine Keno, a player can utilize regular 1 to 10 numbered 'spot' choices and Jackpot Games all the while enjoying comfort from the same spot.
With quick pace machines like video Keno, players can figure out and implement Keno strategies more quickly. With 'successive numbers' strategy, coupled with video Keno, players can bet on consecutive numbers over a series of Keno games, eventually with enough plays, the chances of selecting correct numbers from the chosen sequence becomes more likely and winnings are incurred.
Our Most Popular Keno Casinos for United States: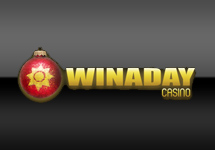 "WinADay Casino is the home of "Power Keno', the most populer online casino game with 7 Cards of Keno at once!"