MultiCardKeno.com » Live Keno »
Keno in Atlantic City

So it is no surprise that one of the main reasons people are drawn to Atlantic City is because of their casino.
You can play the slot machines or if that is not your thing not to worry then you can take a seat at the high-steak poker tables. You will see that there is something for everyone in these casinos.
With the wide variety of choice when it comes to casinos the only problem you will be facing is which one to choose when visiting Atlantic City but if you are only looking to play Keno then I can help you by giving you a few casinos that offer it.
Keno at Caesars:
If you are looking for some place to experience the glory and opulence of Rome then Caesars is the casino for you. Here you can treat yourself to spa treatment fit for Roman Goddesses and gods with treatments like Roman baths, they have 14 treatment rooms and a new rooftop outdoor pool which will take your spa experience to a whole new level. They offer nonstop casino action, luxurious accommodations, gourmet dining and also casual dining if gourmet isn't your thing and also world-class entertainment. Shopping at Caesars is taken to new heights at the pier shops these shops has three levels of shopping, dining and exiting nightlife option. They have over 80 luxury brands including Gucci, Apple, Michael Kors and more or if all the shopping leaves you hungry they have eight amazing restaurants with variety of menu items to choose from they have great seafood or even sushi choices as well. So if you want to experience some of their nightlife head down to Trinity pub & carvery for a frosty pint or some great cocktails. They have quite a few table games 163 to be exact to choose from which includes Baccarat, Blackjack, Roulette big 6 and more, 3027 Gaming machine choices are also enough to get you excited, race books and they have a Keno lounge in the simulcast casino located on the second level of the casino floor. Keno games are played approximately every five minutes with maximum payout of $250000 per game.
Visit their website: https://www.caesars.com/caesars-ac
Keno at Harrah's Resort
Harrah's resort has a sophisticated marine setting and world-class resort amenities, they offer both smoking and non-smoking accommodation. They offer buffets, Casual restaurants, and quick bite cafes and if you are in mood for something a bit more elegant you can visit the upscale restaurants. Here you can enjoy the best boutique shopping with the great offerings of our waterfront shops and when you have shopped until you feel like dropping you can visit their Elizabeth Arden red door spa and get pampered the way you deserve to be, this spa has been the winner of 2008 and 2009 top 10 casino spas in the world so you know you will get the best possible experience and treatment money can buy. Harrah's Resort has become one of the premier Atlantic City hotel Destinations, Boasting gorgeous views and non-stop action. The casino offers casino poker, 163 Table games, 2880 Gaming machines, Race book and Keno their Keno pay up to $250 000 per game and their Keno parlor operates from 10 am to 2 am daily. They also have a total of 2441 hotel rooms available.
For more info or to visit theme you can go to their website.
Website: https://www.caesars.com/harrahs-ac
Conclusion:
Unfortunately these are the only two casinos in Atlantic City that still has Keno and is actively using it but with the wide range of amazing accommodation, great food choices, the best spa treatment after a long day of shopping at their excellent stores which offers amazing brands, great variety and elegance and ongoing entertainment for the night which includes great clubs and pubs at both hotels and day time entertainment both of theses to class casinos will be a great choice to go to and stay at for more info on these two casinos or for there rates you can go to their website both have their rooms listed and all the restaurants and casino games can also be found on their sites so you can easily book your accommodation and decide which games you will be interested in playing they will also explain their casino rules on the websites. We hope you enjoy your stay and also your entertainment at these two casinos.
Our Most Popular Keno Casinos for United States: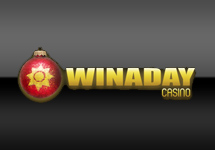 "WinADay Casino is the home of "Power Keno', the most populer online casino game with 7 Cards of Keno at once!"