MultiCardKeno.com » Keno Knowledge Base »
What Is Power Keno?

Power Keno is a multi-card variation of Keno where players play with multiple cards and sets of numbers and is available to play at WinADay Casino.
It's the same game as normal Keno with a few major changes. Instead of the usual game of Keno with its single card play and single set of numbers Power Keno gives players the option of using multiple cards and numbers during each round.
Players can play with 2 cards or up to as many as 7 cards during each game, players can change the number of cards used for each game so if the player wanted to play 4 cards for one game and 7 the next they can do that, using different numbers for each card played or the same set of numbers for all 7 cards if the player wanted to.
Here is a screenshot of "Power Keno":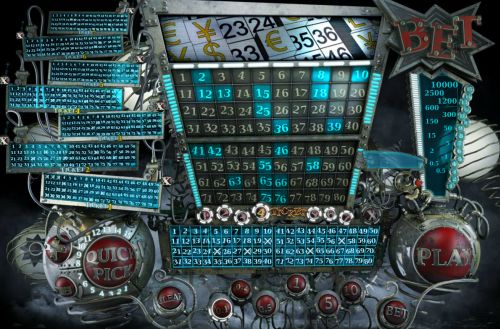 With Power Kenos smooth gameplay, great graphics and sound, it's incredibly easy to pick up and play and an excitement level that's off the charts new players to Keno or seasoned veterans of the game will all truly enjoy Power Keno and all it has to offer at WinADay Casino.
For people unsure about this game let me break down a couple of the great things about Power Keno in hopes of helping you understand why this game is great and a must play for Keno players and non-Keno players. The first thing worth mentioning about Power Keno is the most obvious difference and that is the amount of cards you can play with at any given time during your Keno session. You have the option of playing only 2 cards or any number of cards up to 7 cards at once, this greatly improves your chances of winning versus single card and its one card one chance of winning, with Power Keno players can play up to seven cards per round so that's 7 times the chances of winning at any given time.
Another amazing option players have is the amount of numbers they can use for every round. Players can choose a different set and amount of numbers for each card in play. So for example you could choose 2 numbers on card 1, 5 numbers on card 2, 15 numbers on card 3, 12 numbers on card 4 etc. or players could choose 15 numbers on each card effectively covering the whole game board by the 5th number on the 6th card leaving you with 20 extra numbers to choose and place wherever you want.
Or for the more superstitious player you could bet the exact same numbers on each card, be it your lucky numbers, your kids birthday, your phone number or whatever your numbers are you choose, so when you catch big on one card you catch big on all 7 cards making your winnings 7 times what you would have won on single card Keno.
So hopefully this helped you in understanding what Power Keno is exactly and it showed you why I personally enjoy this game so much. More cards and numbers = More excitement, a better chance of winning and a more exciting experience when playing the wonderful game of Keno. If you or someone you know thought Keno was boring than this game is something you both have got to try. If you are in for an exciting game with amazing chances of winning a large sum of money than this game is for you.
So if you think that this game will be right up your alley and is something you would like to try than head over to WinADay Casino and give it a shot I'm sure you will love it and after you do you can thank me later
Our Most Popular Keno Casinos for United States: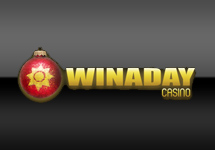 "WinADay Casino is the home of "Power Keno', the most populer online casino game with 7 Cards of Keno at once!"