MultiCardKeno.com » Keno Knowledge Base »
What Are the Video Keno Odds That You Can Play With?

Video keno is a very enjoyable casino game but the odds for it should be explored in detail. The chances for you to win in video keno are rather tough to handle.
How Many Hits?
The odds are best that you will get just one to three numbers drawn on a typical ticket. You will have a 30 to 40 percent chance that just one number will be drawn on a Pick 5, 6 or 7 ticket. Meanwhile, you would have a 20 to 30 percent change that you get two or three numbers. Those would probably not pay you anything but you still have a slight shot at getting more hits.
Best Shot For a Perfect Ticket
Your best chance for a perfect ticket comes with a Pick 3 ticket. You have a 1.4% chance of winning on such a ticket. The payout would still be lower when compared with when you have more tickets.
Chances For a Win
In most cases you might have just a 1% chance for actually winning something in a video keno draw. Take a Pick 10 ticket, for instance. In most cases you might need to get at least six numbers on that ticket to win something. You have a chance of around 1.3% to actually get that many numbers. You also have a 4.5% chance to not get anything, which would give you a slight payout although the rules might vary based on where you go to play video keno.
How the Odds Compare to Live Keno
The odds on a video keno machine are actually the same as what you might find in a live keno game. This comes as many live keno halls actually use a computer program to randomly generate numbers. This is being used in lieu of traditional balls in a machine because it is easier to use a computer to prepare numbers. This also helps with ensuring that a game can run more times within a certain period.
What About With Video Poker?
A typical return on a video keno game is 92%. The return for a video poker game is around 94%. Therefore, the video poker game would give you a better payout although that total might not be as good as what you could get with some other games.
The odds of a big jackpot are extremely varied between the two. With video poker, your odds of getting all seven numbers on a Pick 7 ticket taken are around 40,000 to 1. The odds for you getting a royal flush on a video poker game are closer to 1,000 to 1.
The video poker odds are heavily influenced based on your decisions for which cards you want to hold at a given time. This at least gives you a better shot at winning something although the odds are still strong that you will not get that big jackpot.
Overall, the odds of you winning in video keno are better when you pick fewer numbers but the payouts are not all that strong. Also, video poker will give you a better chance at winning but even that type of game does not have much of a great setup for you to possibly win something.
Our Most Popular Keno Casinos for United States: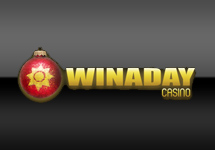 "WinADay Casino is the home of "Power Keno', the most populer online casino game with 7 Cards of Keno at once!"