MultiCardKeno.com » Keno Knowledge Base »
Top 3 Real Money Alternatives to Keno

Top 3 Real Money Alternatives to Keno
Keno is a lotto-based game played by choosing numbers that usually range from 1 to 80. Once the bets are placed, 20 or fewer numbers are randomly drawn using a ball machine or a random number generator. If the drawn numbers match your chosen numbers, you win prizes.
This luck-based game is a common sight in online casinos where it is played for real money. Keno is fast, fun, and requires no skill, which makes it extremely easy to play. However, for those who don't like it, there are 3 great alternatives listed below.
1.  Lottery
Lottery is the right alternative to real money Keno. While it is true that world lottos would need a tad more money for the entries than what Keno warrants online, the jackpots of the former are way bigger and better.
Think of the likes of the US Powerball, Mega Millions, EuroJackpot, Mega-Sena and EuroMillions. All of them have life-changing wins to offer. You can't expect the same of Keno. If you are looking to play international lotteries online, visit OnlineLottoBaba that lists the best in test.
2.  Scratchcards
Both Keno and Scratchcards offer instantly gratifying gambling experiences. You can play as many rounds as you want every hour. The results are displayed instantly so you don't have to wait for a long time.
However, a game of Scratchcard is way more relaxing, especially if you are feeling lazy. You don't even have to break your head to choose your lucky numbers. All you need to do is scratch some blocks that have hidden numbers. If they match, you win.
With a 'scratch all' button Scratchcard are perhaps the most laid-back real money games out there. Every lazy punter who dreams of winning big without breaking a sweat should play them at least once.
3.  Bingo
Bingo is yet another game of chance that is a great alternative to Keno. Both the games have one aspect that is common: they are both lotto-based and involve numbers. However, you cannot choose the numbers ahead of time in a game of Bingo.
Whether you play it offline or online, you would simply buy cards with numbers printed on them. A caller randomly calls out numbers from a pile. If the numbers match those printed on your card, you win.
In a way, Bingo is an even more laid back game than Scratchcards with the caller doing all the work for you.
So, which of these real money games are you playing today?
Our Most Popular Keno Casinos for United States: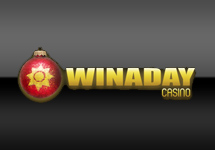 "WinADay Casino is the home of "Power Keno', the most populer online casino game with 7 Cards of Keno at once!"