MultiCardKeno.com » Keno Knowledge Base »
Best Keno Casinos for Americans

So you're an American, and looking to play Keno online eh? Well if you know much about online casinos for Americans you'd know your selection is rather limited.
Despite that, Americans actually have a GREAT selection of Keno games available to them. You'd be surprised. Sadly you can't play at a casino like VideoSlots.com who have over 10 different Keno games – but there's still a bunch of online casinos you CAN play at.
So let's examine the best online casinos for Americans to play online Keno at:
#1: WinADay Casino:
One reason: POWER KENO. Power Keno man. This game is freaking nuts. Here's how it looks: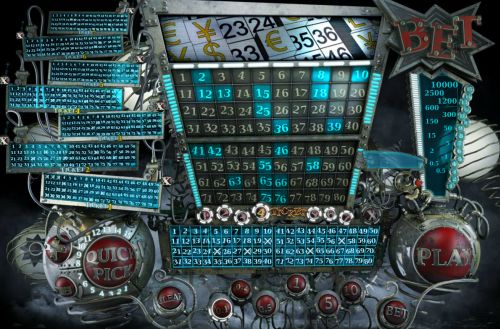 LOOK AT THAT. 7 cards of Keno at once and the graphics and animation and everything are fantastic. This new take on Keno online is unreal, and really adds to the game of Keno. You'd be surprised just how fun it is.
They also offer a $500 welcome bonus over your first 5 deposits and it's clearable at Multi Card Keno which is awesome. They use a flash casino which is super easy to access, and very safe. These guys have been online forever too and are the most trustworthy. I know Americans worry about playing at online casinos but trust me – you have NOTHING to worry about at WinADay Casino.
For more information on WinADay Casino and their sick VIP club, Penny Slots and of course all the tournaments that they offer, click this link: WinADay Casino.
#2 Loco Panda Casino
One of the most "fun" online casinos, Loco Panda Casino is licensed in Curaco and is completely safe and secure. They offer a welcome bonus of up to $4,000, and are focused mostly on Slots & Keno players. What that means is you will get the best bonuses and all that from Loco Panda.
One thing you should do honestly – is head to Loco Panda Casino (Now Closed: Try Power Keno at WinADay instead) and register. Try them out for free, and you'll see just how darn good they are. And when you are ready take advantage of their big deposit bonus.
#3: Treasure Island Jackpots
Trust me on this one – drop everything, and register at Treasure Jackpots Casino.
Why? They're offering a free spins promotion right now so you can simply register and get free slots spins! On top of that they usually e-mail out new free spins EVERY DAY. So you can spin at their slot machines for free every day, and win real money.
No deposit needed for that. As I write this, it's 300 free spins.
And I mean that's just for slots – for Keno they offer up to $1,000 free for new Keno players, plus they offer tournaments. Currently only Slots tournaments but I hear they are working on a Keno tournament which would be awesome and you want to be part of that.
They've got a nice selection of Keno games as well, and are a great choice for the American Keno player.
All of these 3 casinos are worth trying out if you are in the US and a Keno player. But for sure register at Treasure Jackpots Casino and let the free spins start coming.
Our Most Popular Keno Casinos for United States: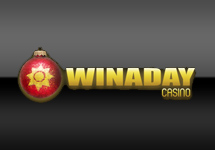 "WinADay Casino is the home of "Power Keno', the most populer online casino game with 7 Cards of Keno at once!"