MultiCardKeno.com » Keno Games »
What is Extra Draw Keno?

Extra Draw Keno game is almost similar to a lottery. If you are a fan of lottery games, then you are likely to play this game. In Extra Draw keno, players are required to select a maximum of twenty numbers.
What is Extra Draw Keno?
Extra Draw Keno operates like the conventional keno, only that you can buy more balls for an original wager price after you have a ball draw. This article will provide information about how you can play keno game with two or three extra balls.
What makes this game unique is the fact that you can be given a chance to win three extra balls after your draw or if you first lose and you only require an extra hit to obtain a payback. Extra draw keno game is a simple game to understand as it works almost the same as a lottery.
You should mark 3-10 numbers and wait to see whether the machine will pick some of them from the 20 randomly chosen ones. If you are lucky to hit the needed numbers, then you eventually become a winner. What makes Extra Draw Keno unique over the original keno is the Extra Draw Bonus which selects three more numbers which you can use for supplementary bets; this increases your chances of winning or obtaining a good jackpot.
How to Play Extra Draw Keno
Extra Draw Keno uses the same procedure just like the conventional or traditional keno as discussed below:
-First, you need to decide the number you will choose per each draw. You can choose up to ten numbers. Visit the odds and prizes table to help you select the numbers and check their corresponding payouts.
-Select your numbers from one to eighty. If you are still undecided about the numbers, have a Quick Pick to pick random numbers for you.
-Choose the number of consecutive draws you wish to play, that does not exceed 99.
– Decide the amount of money you are will to risk per draw. It can either be $1, $3 or $10 per draw.
– Press the Keno bonus button and wait for your win
-View the Keno draw to get the bonus multiplier and to observe which of the 20 numbers have won. Celebrate if you have made a kill!
You need to know how the Extra Draw Keno game works and its odds before you start to play.
The more knowledge you have about this game, you will be able to make good choices when you are playing.
Extra Draw Keno Odds
When playing the Extra Draw Keno, you need to select your bet spots wisely. You need to check your table to realize your odds of winning the game. Experts warn that you should not pick maximum numbers as hitting all would be a nightmare for you. You are advised not waste your time and money on those bets that have colossal odds.
Extra Draw keno Payouts are based on the numbers the player has picked against the ones he has managed to hit. But you should evaluate your chances of winning before risking your money in the Extra Draw Keno game.
Our Most Popular Keno Casinos for United States: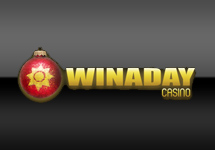 "WinADay Casino is the home of "Power Keno', the most populer online casino game with 7 Cards of Keno at once!"