MultiCardKeno.com » Keno Games »
5 Most Exciting Casino Games To Play In 2023

5 Most Exciting Casino Games
To Play In 2023
Once you have mastered how to play blackjack online, you may think it's time to spread out and try new casino games. There are tons of different options out there – but which casino games should you try playing in 2023?
Here we have listed the 5 most exciting casino games to play in 2023. Check them out below and who knows – you might just find your new favorite game! 
You are probably already familiar with blackjack as it's a go-to casino game for beginners. This is because there are tons of great reasons to play blackjack – it's easy to pick up, you can earn a lot of cash, and you can play all kinds of variations to keep things fresh. 
It's also one of the most exciting and challenging casino games. Blackjack is a game of skill so you need to play well to boost your odds and keep your cool. However, the anticipation when the dealer finally flips the draw card is outstanding and there's no better feeling than hitting 21. This kind of thrill is exactly why blackjack is one of the most exciting casino games – and one a lot of people keep returning to! 
Because of this, blackjack is a very popular casino game to play in the casino, online, or recreationally with friends. It keeps the excitement no matter where or who you are playing with, so it's a great choice if you are seeking thrills during your casino time. 
But what else is out there?
Another classic casino favorite is poker – and for good reason! 
Poker is exciting because it's so tense. It's a very competitive game that faces off multiple players, each with their own hand of cards. Players can bluff to try and trick their opponents and it's so exciting to wait and see if the opponents fall or call out the bluff – and the thrill of pulling off a bluff is indescribable. 
You can play poker with some pretty high stakes or just play recreationally – either way, you can still enjoy this electrifying casino game! 
Roulette is played all around the world and is one of the most easily recognizable casino games – just take a look at the wheel! 
To win big at roulette, you need a lot of luck on your side and this is where roulette gets most of its thrills. It's so exciting as you wait with anticipation as the ball bounces and rolls around the roulette wheel. Where it ends up could land you with a huge sum of cash – or send you home empty-handed! You never know what could happen at the roulette table which is why players love to visit it. 
Stakes at roulette can be played high or low so you don't have to worry about cash anxieties getting in the way of your fun. 
The craps table is easily one of the loudest tables at a casino because players (and their spectators) will get so invested in this game that they will happily cheer or groan depending on the results. This is because craps is a pretty exciting and fun casino game to play. 
The aim of the game is to roll a number and then roll it again before a 7 is rolled. This means there are no challenges or opponents so you can talk openly and happily with the other shooters around the table. This gives it a completely different atmosphere compared to the poker table or blackjack table yet it keeps the exhilaration. 
It's luck-based which makes the stakes higher and results in some pretty entertaining results. It's so exciting to see the shooter let the dice fly and see what numbers they have rolled – so if it's the excitement you want, you need to stop by the craps table! 
The final casino game on our list is baccarat. 
Baccarat may not be as well known as the other casino games we mentioned before, but it's still pretty popular – and just as exciting.  
This casino game is pretty simple which makes it easy to pick up and learn. Although it requires the same kind of concentration and skill as blackjack, it doesn't rely so much on a dealer and there are fewer bets to be made. Despite this, the same kind of excitement and suspense can be found in baccarat – and you can make just as much cash! 
Because of this, baccarat has become a rising trend as it's easier for beginner players to pick up. It's exciting to play and can earn you some serious cash – so it's easy to see why baccarat is gaining popularity! As a result, you may want to try this casino game out for yourself too!
Final Thoughts
Playing the same casino game over and over again can be tiring. It's important to remember to have fun; sometimes, it's a good idea to switch things up and try something new. 
So, check out the 5 most exciting casino games from the list above! There are plenty of classic exhilarating casino favorites up there including poker, roulette, and craps. So, browse through, try them out, and good luck! 
Our Most Popular Keno Casinos for United States: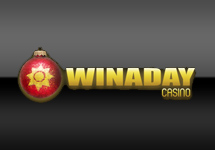 "WinADay Casino is the home of "Power Keno', the most populer online casino game with 7 Cards of Keno at once!"