MultiCardKeno.com » Casino Reviews »
Titan Casino Keno Review

Titan Keno Review
Not only does Titan Casino (Doesn't accept Americans; play Power Keno at WinADay instead.) offer their users a crazy amount of games to play at their casino but they also have a great Sportsbook to use as well.
Titan Casino uses Playtech software which means that all of their games run smooth and flawlessly which is incredibly important when you are playing at an Online Casino.
Titan Casino has 3 different versions of Keno to play; Keno, Fortune Keno and Keno Xperiment. So for Keno players who like to have some variety when they play Keno then this may be the place for you
Play Keno at Titan Casino
To play Keno at Titan Casino (Doesn't accept Americans; play Power Keno at WinADay instead.) you will first need to download their Casino software. This is a quick and easy download so you'll be playing Keno in no time. After the download you will now need to either login or create a free account. For players new to Titan Casino be sure to have a look through some of their first time player bonuses. For returning players have a look through all of the constantly changing Promotions they offer. They change quite frequently so be sure to grab the promo that best suits your playing style
Once at the main screen of Titan Casino you will the see that the games are sorted by genre. Keno is listed under the "Arcade Games" section. Once inside the Arcade Games section you can now select the Keno & Numbers option listed along the left side of the games list. From there all 3 of the Keno games that Titan Casino offers are listed there, select the game and you are ready.
Keno Games at Titan Casino
All 3 of these games use the same playing style of all Keno games. You select your bet amount and numbers. Each version offers players something different that makes the games unique.
Keno
This is just a nice and simple game of Keno which is perfect for players who don't want or need the extra bells and whistles. Players can choose 2 numbers or any number up to 10 numbers. betting limits are $0.25, $0.50, $1.00, $2.00 and $5.00.
Fortune Keno
A Fortune Teller and her crystal ball are the focal points of this version. Drawn numbers will appear inside the crystal ball. Players can select a minimum of 2 numbers or up to a maximum of 10 numbers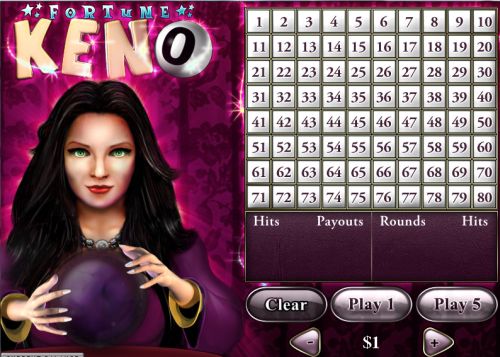 Nice betting limits for Fortune Keno; $0.25, $0.50, $1.00, $2.00 and $5.00. Autoplay feature is available for players to have the game automatically run through 5 games consecutively. A large display shows up when you win breaking down how you won what you did.
Keno Xperiment
Keno Xperiment is like playing Keno inside of a crazy scientist's lab. Players can play any amount of numbers from 2 numbers up to ten numbers.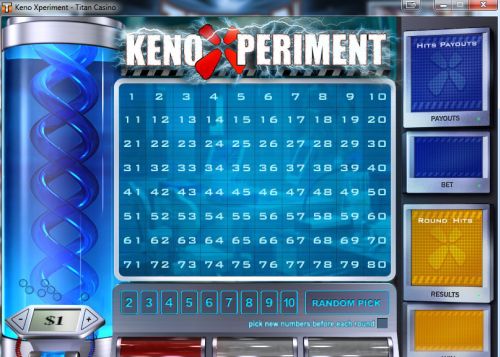 $0.25, $0.50, $1.00, $2.00 and $5.00 are the allowed betting limits for Keno Xperiment. This version of Keno also gives players an autoplay feature to have the game play through 5 games in a row. Another cool feature of this game is the Random pick option. You can have the game randomly select numbers for you and you can also decide exactly how many numbers will be randomly chosen for you.
Players can also have the game select new numbers during the 5 Game autoplay meaning each round of the 5 in a row will have new numbers selected.
Titan Casino (Doesn't accept Americans; play Power Keno at WinADay instead.) is a great choice for all Keno players from people new to the game to experienced players. They have 3 great choices of Keno which will keep all players happy thanks to the variety. Not only does Titan Casino have a large number of games to play they are also an incredible Sportsbook.
Titan Casino is a great Casino and if you like variety then this place is for you.
Our Most Popular Keno Casinos for United States: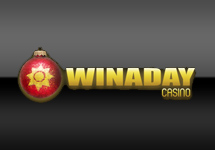 "WinADay Casino is the home of "Power Keno', the most populer online casino game with 7 Cards of Keno at once!"