MultiCardKeno.com » Casino Reviews »
Sky Vegas Casino Keno Review

The British Broadcasting group's Sky Vegas casino brings the ultimate casino thrill to you from the comfort of your home. It is an online casino offering you the chance to bet and win prices in the plenty of games they offer. They offer a wide variety of keno games and for any keno lover, at this casino you would have ultimate fun while playing your best game and bagging some cash if you are lucky. With the use of trusted software by Orbis tech and other trusted software providers assuring you that they are a legit business. They are also accredited by Alderney control commission. Having been awarded the best online casino operators in 2012, you can be sure that playing here is safe and easy more so with the self-instruction tools offered to each customer for better money management. The games offered at Sky Vegas casino can be played on any computer equipped with an instant play flash version. Mobile devices can also be used.
Play Keno at Sky Vegas Casino (Doesn't accept Americans; play Power Keno at WinADay instead..
Keno games featured in Sky Vegas casino
There are several keno games offered in this casino the choice is the players to make based on your personal preferences. These are:
Poker keno: like the name dictates, this is a combination of poker and keno. Unlike other poker games, this one is based on luck more than tactics and it requires only simple poker basics to play.
It is played by selecting a stake using the up and down arrows on the paytable on the right of the webpage when the game begins. Once you have chosen your stake, just click on the 'submit and deal' button to begin the game. After this two hole cards will be dealt and you will be required to click 'reveal flop' button on the right then 'reveal turn' and finally 'Reveal River'. By this time, 7 cards will have been dealt and the computer calculates the best 5 poker hand possible. The animation to the right will show what you have won and the online casino balance will update.
Neptune keno: this is an exhilarating game loved by many gamblers. The actual playing is actually quite simple. You select the much that you want to bet and then choose 15 numbers from a range of 1 to 80. The selection is done by using the random button which lets the computer select numbers automatically for you or selecting the numbers manually by clicking on each. After this click play and watch Neptune throw his ring out so as to draw out the numbers. The winning will be dependent on the numbers Neptune selects which match your selection.
Grand national keno: this is a fun game with a set up like that of the racing arenas. Here, you set your stakes and choose 8 numbers each of a rider from the 40 numbers provided on the board. Clicking on the random pick button picks out 8 numbers and when you click play the game begins. The winning is when a rider with the chosen number comes in and the win column is updated.
Jackpot 15 keno: this is an exciting game of chance. All you need to do to play is choose 15 numbers from the 80 provided by clicking on each or clicking the random 'random 15' button. After this, place your bet and then click on 'play'. The computer then processes the game by having 20 balls launched onto the number grid. If one of the 20 lands on a number you selected the number I highlighted and this is added to your winning updates.
Play Keno at Sky Vegas Casino (Doesn't accept Americans; play Power Keno at WinADay instead..
Software used at Sky Vegas Casino
The software used to run this online casino is reliable you do not need to download it. The company uses software from trusted manufacturers such as ash gaming. Some software used include: Bar Crest games, William interactive, electracade, openbet, NetEnt, cryptologic (WaterLogic) and electracade.
Betting limits for keno
The betting limits for keno in Sky Vegas casino differs depending on the game type you choose to play.
Poker keno- minimum is 20 pennies
-Maximum is 50 pounds
Neptune keno- minimum is 2 pennies
-Maximum is 1000 pounds
Jackpot 15 keno- minimum is 2 pennies
-maximum is 50 pounds
There are many deposit and withdrawal methods that can be used by people in the casino (though it is limited to some countries). These include paypal, maestro, laser, mastercard, visa electron, visa debit, neteller, skrill and visa. There are also many bonuses offered in this casino differing from time to time. Customer support is provided through a phone service and also their website.
Play Keno at Sky Vegas Casino (Doesn't accept Americans; play Power Keno at WinADay instead..
Our Most Popular Keno Casinos for United States: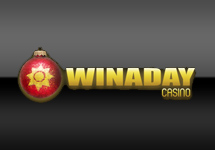 "WinADay Casino is the home of "Power Keno', the most populer online casino game with 7 Cards of Keno at once!"