MultiCardKeno.com » Casino Reviews »
888 Keno casino Review

888 Casino (Doesn't accept Americans; play Power Keno at WinADay instead.) offers gaming both direct through your internet browser and via its downloadable casino suite. Unfortunately, the only casino games supported within the internet browser version appear to be roulette and blackjack, so not so much a suite as a back room. After downloading and installing the casino suite, however, things were a little different as a whole host of gambling opportunities emerge before your eyes. All of the games you would expect to find in any casino in the world make an appearance, often in multiple "fun" forms, as well as specially crafted gambling opportunities developed for the platform.
First Impressions
After first entering my details and setting up my account, I was fairly impressed by the layout of the casino suite. All games were set up in an application configuration, mirroring that of a smartphone, and the administrative areas were clearly signposted. Making a deposit was quick to navigate to and complete and I was gaming in a matter of minutes. The games themselves have a relaxed, fun vibe to them and I was certainly impressed.
Keno Games at 888 Casino
Surprisingly, and somewhat disappointingly for such a large gaming selection, they offer only one, standard version of Keno, which is called Keno. Hosted by a somewhat annoying blonde cartoon character who enjoys blowing kisses at the screen, it is probably best to turn off the audio if you are going to spend any great deal of time playing. The table itself is very clear and sleek with placing bets nice and easy by clicking in the appropriate square of the Keno board. Past winners are displayed to the side on a scoreboard with their pay out and the large "deposit" button at the bottom of the screen means you can load back up or cash out very quickly. Another interesting feature is the "x10", "x25" and "x50" buttons. When clicked, the computer keeps your bet the same for each round until the number of plays has run out. This is useful as it enables the player to keep playing without having to enter manually every time. The maximum number of games that the system will allow to be played in succession is 50. Furthermore, there is a button marked "auto select" which is useful for the indecisive in our ranks, or those that feel a little lucky. The premise is that the computer will automatically generate your numbers for you and, once you have agreed and confirmed, will place the bet.
However Keno is only one reason to play there – see 888 Casino (Doesn't accept Americans; play Power Keno at WinADay instead.) for their full list of games.
Betting Limits at 888 Casino
Keno betting at 888 casino starts as low as $1 per game, which as they allow you to select up to 10 numbers on the board, works out to $0.10 per number. The highest wager allowed for a single draw of Keno is $10 per number, which works out to $100. As with any gaming company, they do urge you to gamble responsibly.
Keno Bonuses and Offers
888 casino gives all new clients a positive balance of £88 once they have completed the sign up process. They also promise to match the first deposit that each new client makes up to the value of £100. On top of these long standing introductory offers, they also tend to run special promotions during large events, for example the World Cup, where new clients can claim even more.
Check out all the bonuses here: 888 Casino (Doesn't accept Americans; play Power Keno at WinADay instead.)
Deposit and Withdrawal Methods
There are many ways that you can deposit money to this casino as they accept all major credit and debit cards as well as Paypal and bank transfer. For withdrawals, you are able to return it to the card or account that you paid with, or send it via a wire transfer to your account. A banking draft is also available, if requested.
Support and Assistance
If you get yourself lost or are unsure how to do something while in the 888 casino gaming suite, there is a 24 hour live chat help available. The operators are extremely knowledgeable and friendly and it is clear that they take great pride in assisting their members. The assistants are also able to assist with complaints or systems not working as well as they should. If you wish to take your complaint further, the customer service agents can also give you the details for managing personnel to look into on your behalf.
Our Most Popular Keno Casinos for United States: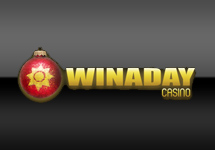 "WinADay Casino is the home of "Power Keno', the most populer online casino game with 7 Cards of Keno at once!"