MultiCardKeno.com » Blog »
Single Card vs Multi Card – What's Better?

Decisions is an important aspect that Keno players are bound experience. Keno players out there know what this means, they may have asked themselves this questions severally: Single Card vs. Multicard Keno, What is the right game for me? The answer depends on how best you know about these features and how best you can utilize them. Here is a comparison of the two ways of playing Keno, this should give you an in-depth information on the game and assist you to choose the right game.
Single Card Keno
Single card Keno, as its name suggests makes use of a single card. It is simply the basic version of Keno where playing is with one card and a set of numbers at a single time. It is much easier for people to focus on one card and a set of numbers. The single card version has its odds largely constant, the bets do not increase or decrease the short term or long term odds of winning the game. With one card you simply have less chances of winning.
Pros of Single card
Single card will come in handy if you are looking for simple and laidback version of Keno. It offers a simple gameplay with no much complications. This makes it a perfect choice for beginners that would like to start playing Keno. It offers an easy follow for beginners, they will like the slow pace as it gives them a chance to make combinations slowly and carefully. You may also consider the single card version if you do not want to risk much.
Cons of single card
It could be easier for some people to focus on one card and set of numbers at a time, however it quickly gets boring. With one card you have lesser chances of winning. The slow pace is time consuming as you will have to play the game for longer hours. If the game gets increasingly boring after playing for a while, a faster paced multi-card casino will then do the trick.
Multi card Keno
Multi card Keno allows its players to play up to 20 cards at the same time. It comes in various forms, the most common one is the four-card Keno. This allows you to play four games of Keno at an instant where each game costs about one credit to play. The wage increases according to the number of cards you choose. Compared to other multi-card Keno, a four card Keno would be just as comfortable as the single card game. It is less boring and you will be able to play the same spots across four different cards.
Multi-card Keno with more than four cards offer faster gaming and are more enjoyable. The total number of available cards is 20, playing all the available cards will increase the wager by a factor of 20 from the single card keno. If you are used to playing a single card at one credit on a quarter machine, your bet will easily increase to about $5 if you choose to play all the 20 cards on one coin.
Pros of mult-card Keno
Multi-card Keno gives you the ability to play several cards at once and several different number of sets at the same time. With large amounts of cards, there is an increased chances of winning. It offers a fast paced thrill ride, you can therefore be sure to be actively involved through the entire gameplay. Several cards are also visually amazing, they get exciting and the speed of the game is incredibly awesome.
The odds increase with the number of cards to play, this increases chances of winning. When a win happens, the wins will be larger with more cards. The excitement level increases with an additional card. Strategies work better when playing with the multi-card Keno as opposed to playing the Single card Keno.
Cons of multi-card
While multi-card is quite exciting, having very high number of cards could easily get overwhelming. Playing several cards also means that you spend higher amounts of money on the bets. This could quickly clear money on your wallet.
Conclusion
The best way to determine the version of Keno you would like to play is to try it yourself. There is no definitive answer as to which is the best version for you, it simply depends on personal preference for each player. Multi card gaming is however highly enjoyed on different casinos as it offers a thrilling and more exciting gameplay.
Our Most Popular Keno Casinos for United States: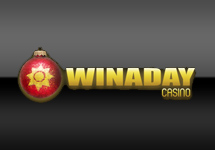 "WinADay Casino is the home of "Power Keno', the most populer online casino game with 7 Cards of Keno at once!"