MultiCardKeno.com » Blog »
Multi Card Keno vs Single Card Keno

Which version of Keno is better and offers me a better chance at winning? We get asked this question a lot and below we will go over the pros and cons of each game. Both versions are fantastic games to play and it all comes down to the player and which style they tend to use while playing Keno.
Single Card Keno
This is by far one of the most exciting, easy and fun games that you will find at a casino either online or in person. But why would you choose Single Card Keno over Multi Card Keno?
Pros
Easy

– One Card, One set of numbers.

Affordable

– When only using one card you only have to wager one amount.

Fast

– After the round has finished its easy to keep track of your winnings

Exciting

– Nothing comes close to the excitement of Keno when you keep catching numbers

Easy to Keep Track

– Only one set of numbers means you only have to pay attention to those numbers opposed to the 20 different sets in Multi Card
Cons
Boring

– Some players need the added excitement that come when using multiple cards

Low Winnings

– When playing only one card you only have one chance to win per round.

Not much Variety

– The variations of Single Card Keno fall way shot compared to Multi Card Keno.
Multi Card Keno
Played the same way as Single Card Keno, Multi Card Keno has one fairly obvious difference which sets it apart; The amount of cards that the player can use. But with that being said why would you choose Multi Card Keno over Single Card Keno?
Pros
Number of Cards

– The most obvious difference between the two forms of Keno and also where it gets its name from.

Added Excitement

– Nothing like knowing you are winning on 6 cards that only need on more number to win big.

Strategies

– Most of the available Keno strategies work better on Multi Card and some only work when playing with multiple cards.

Variety

– Lots of different options for playing Multi Card Keno online

Winnings

– Gives players the chance to win 20 X more money then they would while playing using only one card
Cons
Wager

– If you want to wager $5.00 on a card then you will need to pay $5.00 for each and every card that you are playing

Overwhelming

– Can be a bit of a task to try to remember all of the numbers that you have in play

Winnings

– After each round it takes a minute to look through each card to see if you have won.
Multi Card Keno or Single Card Keno
In the end it comes down to the personal preference for each player. But I am a die hard Keno fan and player and I will always pick Multi Card Keno over Single Card Keno .
The excitement level is increased with each additional card. The chances of winning are greatly increased thanks to the additional cards. Strategies work much better while playing Multi Card Keno opposed to Single Card Keno. The list goes on and on for why I strongly suggest playing Multi Card over Single Card.
If you are looking for a more laid back version of Keno than you will like Single Card Keno. But if you like a faster paced game with higher winning potential then Multi Card Keno is for you. The best way to determine which version of Keno you would like better is to try both out for yourself. This way you will know which version better fits you playing style and this will make sure you get the best Keno experience available.
Our Most Popular Keno Casinos for United States: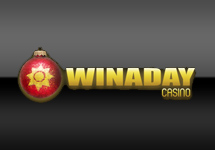 "WinADay Casino is the home of "Power Keno', the most populer online casino game with 7 Cards of Keno at once!"