MultiCardKeno.com » Blog »
Keno Scratch Card Blog #8: Frogger!!!!

Been awhile since my last scratch card blog. Sorry about that.
I was at the store today and happened to be looking at the scratch cards and one stuck out at me – FROGGER. So of course being a Keno site, we are doing a "twofer" as the kids call it – a Keno scratch card and a Frogger scratch card both within this blog post.
Let's check out the cards: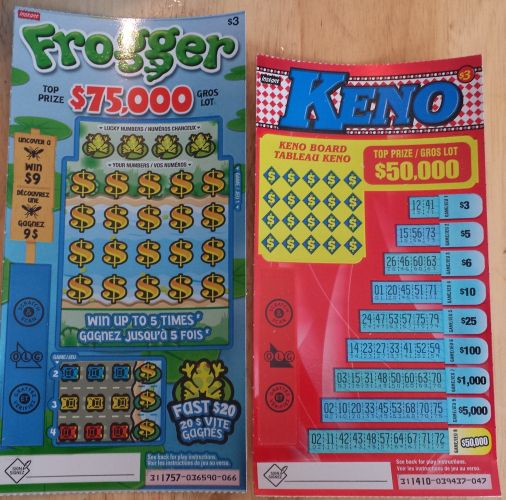 We'll go with Keno first. I always like to save the best for last. Let's see if red can go lucky for us this time around.
So the first row is scratched: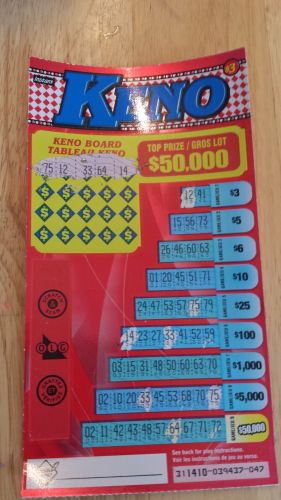 75, 12, 33, 64, 14. So we get "12" right away on the $3 one – that's pretty good. Really you're always happy as long as you make your money back.
We scratch the next row, and get 23, 63, 73, 46, 26: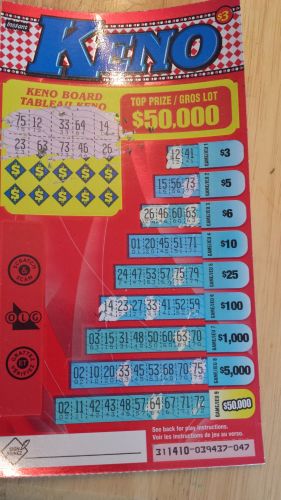 Didn't hit "41" but we got 1/3 on the $5 row. Even better though is how freaking close we are to six bucks, with the card costing us $3. 4 of the 5 numbers have been nailed. With 2 rows or 10 numbers left, we just need 60.
Nice.
Okay onto row 3: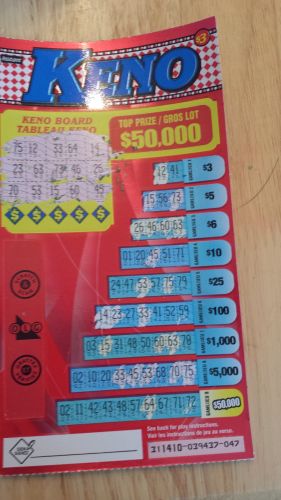 WHAM, BAM, THANK YOU MA'M. We get 70, 53, 15, 60 and 45 meaning that not only do we need 56 to get $5, but we hit 60 and we won $6! Not bad, not bad at all. Also if 4 of the 5 numbers are on the $5,000 row from row 4 we shall win $5,000. That won't happen of course haha but it's a nice thought.
We need 2, 10, 68 and 70.
Oh wait we already scratched 70. Okay great we just need 20, 10, 68.
And onto the last row and we have 2.
10.
68.
Omigosh. Just 20 to win $5000. Well $5006.
71.
And 42.
Awwww. Completed card: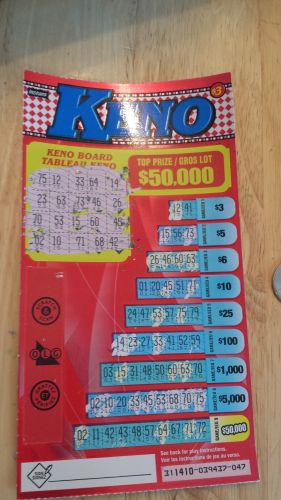 Onto Frogger. So here's the card: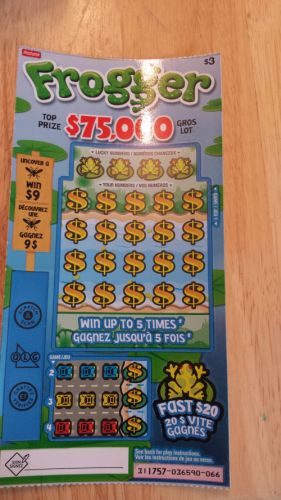 3 separate games. The first one we scratch the lucky numbers and if we get a matching win we win the prize listed below it. The second one we need 3 matching symbols, then the fast $20.
One thing I love to do is scratch the values first. I had to scratch the first row first. Here is how it looks: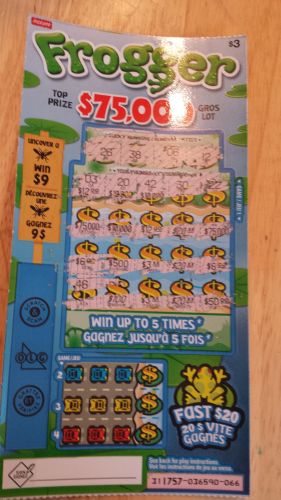 So we have 26, 38, 6 and 12. The first row got none of them sadly. Some big prizes there. Let's scratch them all: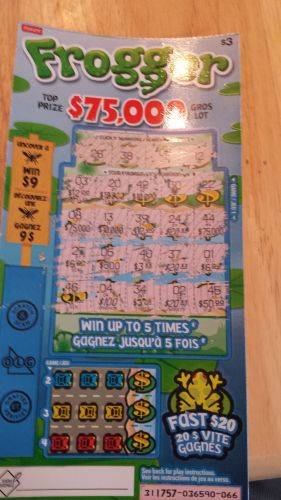 Sadly, no wins. But hey this card cost $3 as did the other, and we won $6 on Keno so we're freerolling right now.
Let's do the 2nd game and scratch the prize lots first: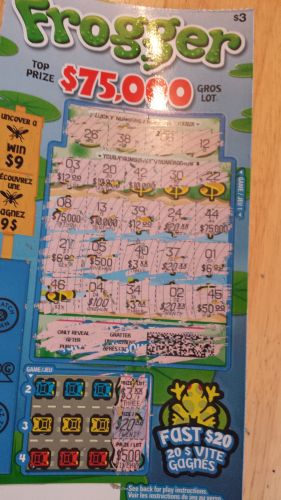 So we have $3, $20 and $500 to go for. As always – start with $3 then scratch upwards prize wise.
And…nothing. Screw it I'll scratch $20 fast prize too: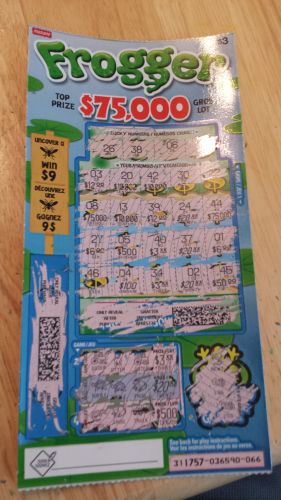 Oh well. What can ya do? That was still fun, and we won $6 and spent $6 so we lost exactly zero bucks and got some entertainment out of it. Can't beat free entertainment right?
Our Most Popular Keno Casinos for United States: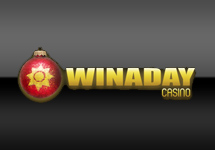 "WinADay Casino is the home of "Power Keno', the most populer online casino game with 7 Cards of Keno at once!"