MultiCardKeno.com » Blog »
Keno Scratch Card Blog #27: Cashlingo

Last time out we got a $3 win on the Keno card right off the first row. That was a pleasant surprise but unfortunately that was the best we could muster. We didn't get any cashes with Words with Friends and this week we are going to be doing a whole new different scratch card.
This week we're doing a different card as per usual – this one is Cashlingo. We scratch the top part which gives letters and I think it's numbers that it reveals then we scratch them on bingo. A fun three tier one.
So anyway let's do Keno first of all.
But oh first let's look at the cards so we can all see exactly what they look like.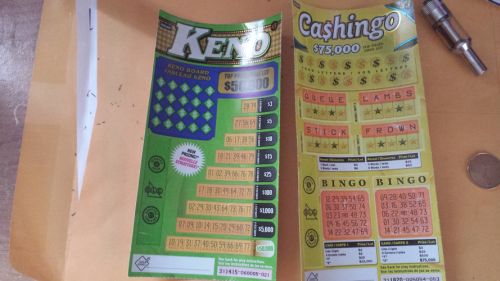 Here's the first row scratched: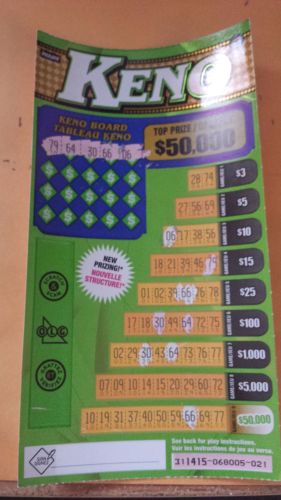 Nothing too big yet.
And here's the second row: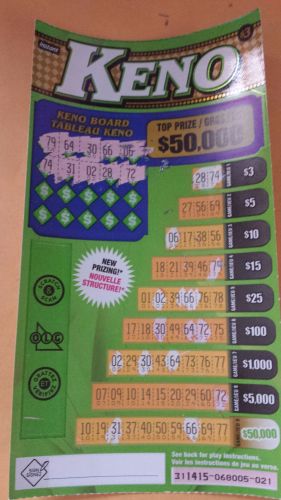 WOW! How's that for a change? We go from nothing to $3 right away. With 2 rows left I wonder if we can get any other prizes. Nothing looks too promising at the moment but who knows – imagine ending with a cash of $50,003?
Here's the 3rd row: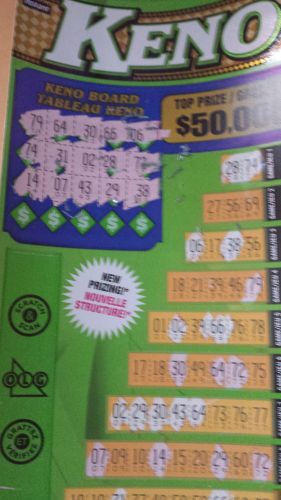 Now that's an interesting one. We need a lot of luck, but 73,76 and 77 is all we need for the nice prize of $1,000.
5 numbers left….AND WE GET 76! 2 more numbers needed for $1k.
We also need 1 and 39 and 78 for $25. I'd take that too.
60. Blah.
77!!!! Come on 73.
17 and 27. Goddamnit.
Here's the final scratched Keno card: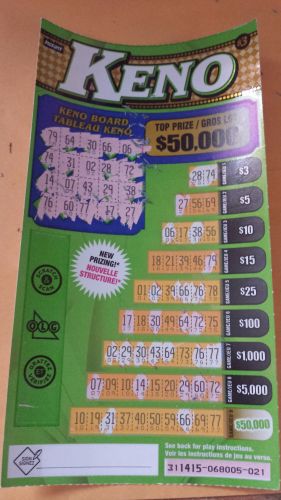 So $3 – which is all we really need. Even just $3 is worth it and then I get free entertainment.
So onto Cashlingo now. As we said gotta scratch off all the letters. So let's do that and then see where we are at.
So this is actually really cool. We scratch off the letters above and we unveil the numbers. BUT to make it even cooler is if we reveal a word we get $3, 2 words $6 and 3 words $20 and 4 words $50.
We scratched off the word LAMBS for 1 word, and we have 16 numbers for Bingo. Not bad at all. For bingo if we get a line, 4 corners, T or an X we win. X is the big one – $25k.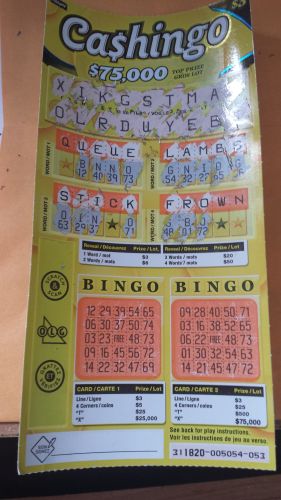 Not much else to say – let's just scratch all of the bingo ones off and see how we do…
And sweet – we got 2 lines. So a nice big prize there although sadly we could not get the 4 corners. But that's $3 per line and so that is a total of $6 for that, $3 for the other and boom – a profitable week.
Been fun – I might bring back more scratch cards next week. Stay tuned for that.
Our Most Popular Keno Casinos for United States: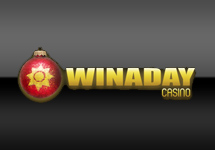 "WinADay Casino is the home of "Power Keno', the most populer online casino game with 7 Cards of Keno at once!"