MultiCardKeno.com » Blog »
Keno Scratch Card Blog #25: Time To Get Lucky – 20x!

Well last week we did the Keno and Bejeweled scratch cards, and came up short with a grand total win of $0.
Very disappointing – especially considering the fact that the Bejeweled scratch card is valued at $10. Usually on those ones you might get a little bit lucky and make at least $3 so you don't hate life and they encourage you to buy more.
Oh well.
This week we have two scratch cards as per usual. Our usual Keno card, and then a 20x Lucky one.
We'll do Keno first but here are both the cards: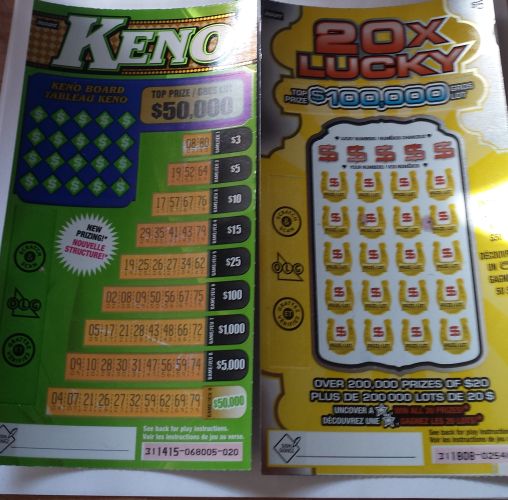 And as usual we will scratch the keno cards row by row.
Here's the first row scratched: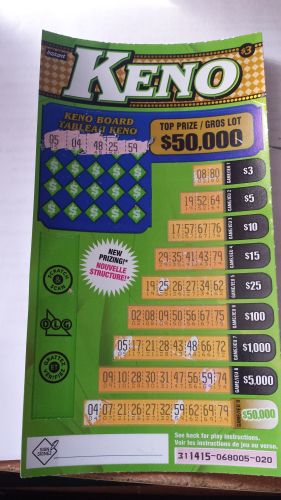 That was an interesting one. Usually you get a couple on the lower prizes but this was all on the higher prizes.
Let's scratch the 2nd row and see what happens: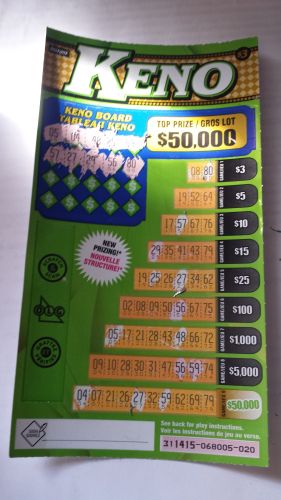 Well another crappy one. No consistency at all. I'm really not enjoying this one – I guess if we get 8 then we get $3 but that's about it.
Onto the next row: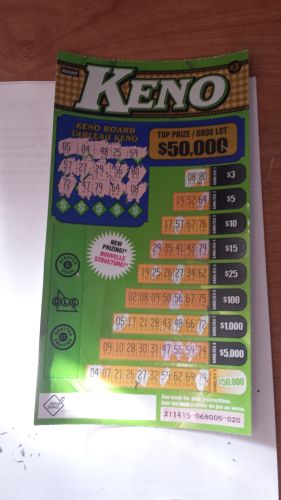 And oh hey there we go – we got 08 and we got $3 win. I'm looking to see if we can win multiple prizes and I don't think so but we'll scratch the rest anyway and see.
Here's the final one: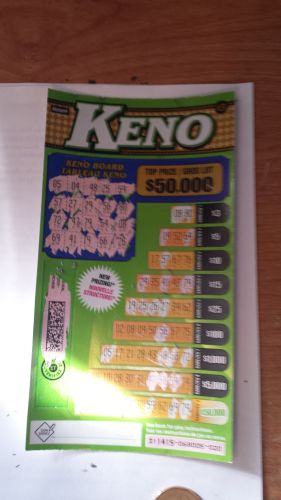 Yeah so $3. Well we will take it.
We'll move onto the 20x lucky one now.
So with this card we should first scratch our lucky numbers. Then we need to scratch the rest of the card. If any numbers match the lucky numbers we win that prize. If we get a pot of gold we win $50 and if we get a star we get all 20 freaking prizes. Except for oddly enough $15, $1k and $100k.
There's really not much to say about this one – usually with these cards I like to scratch periodically but for this one I'm just going to scratch the whole thing.
Here's what it looks like unscratched: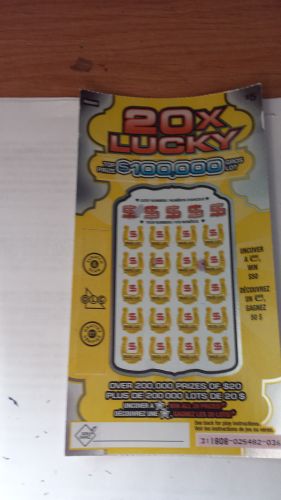 And here is what it looks like scratched: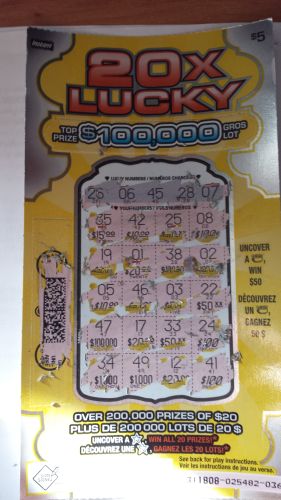 That was a fun 3 seconds! Ugh. I hate those. Why can't they at least separate the prize from the actual number. Then I could separate them and do them from the bottom prize up or something or from the higher prize down.
Oh well. I have a list of crappy scratch cards – and this is a card that easily makes that list.
Least I won $3!
Our Most Popular Keno Casinos for United States: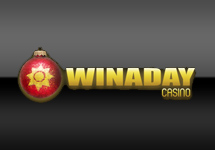 "WinADay Casino is the home of "Power Keno', the most populer online casino game with 7 Cards of Keno at once!"