MultiCardKeno.com » Blog »
Keno Scratch Card Blog #24: Back to Bejeweled

It's been awhile since I've did any scratch card blogs. Just been busy and been writing about other topics on here. I've written a bunch of app reviews as I've been playing keno more on mobile lately.
However I went out and grabbed myself some scratch cards so for the next 4 weeks I'll be doing Keno scratch card blogs.
Of course I always do 2 cards at once. One Keno, one non Keno.
The two scratch cards I have for this one is Keno and Bejeweled. The Keno card is only $3 while the Bejeweled scratch card is $10. It also has the chance of winning $250,000. Quite a good prize eh?
Here are the cards: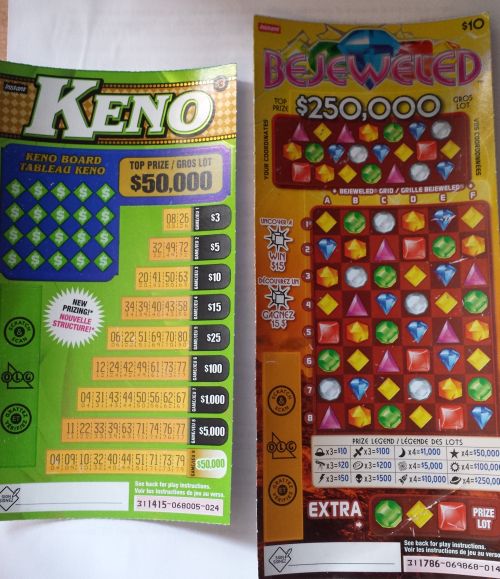 We will do Keno first and scratch the first row: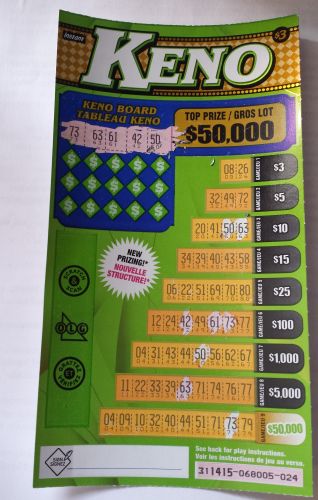 So not the worst start – that's for darn sure. We got 73, 63, 61, 42 and 50. The big ones there are 50 and 63. We just need 20 and 41 for $10 which would be sweet.
Time to move onto the next row….and we get 56, 34, 77, 24, 11.
Here it is: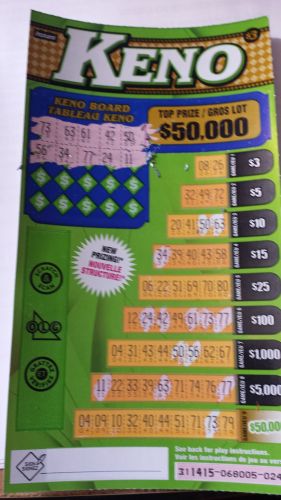 So while we didn't get anything for the $10 row, we did get very close to $100. We just need 12 and 49 for $100 – gotta love how that one popped up for us.
Let's scratch that third row and see if we can get the $100 prize…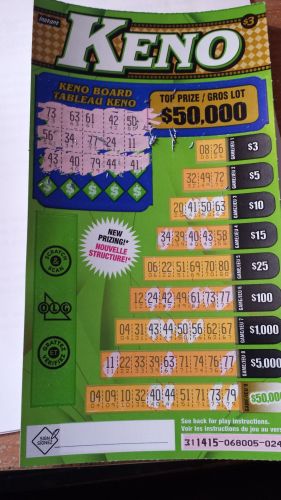 So on this one we got 40, 41, 43, 44 and 79. A lot of numbers in the 40s and now it's given us a lot of good opportunities.
Let's scratch off one by one….right now the easiest one to win is 20, to get $10.
First number is 39 meaning 58 gets us $15.
06. Useless.
We got 49! That's a big one as it means 12 gets us $100.
22. Completely useless.
And 32. Darn it.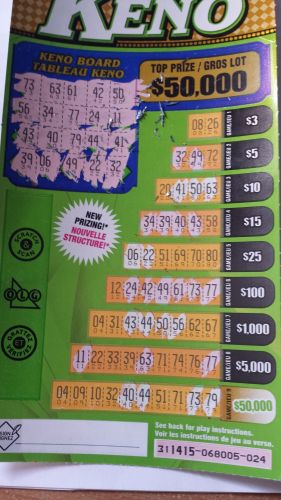 Let's move onto Bejeweled after that crappy one.
So this is a simple one. We scratch the symbols above and they reveal letter / number combinations such as A8. Then we scratch A8 and we reveal a symbol. If we get matching symbols – minimum of 3 we will win a prize.
Here's the first row: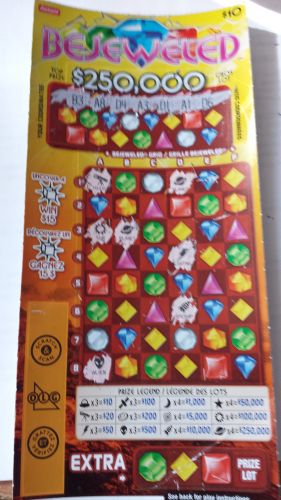 So the big one was we got 2 planets. We get 2 more of those bad boys and we win $250,000. That'd be awesome.
We'll scratch the middle row next.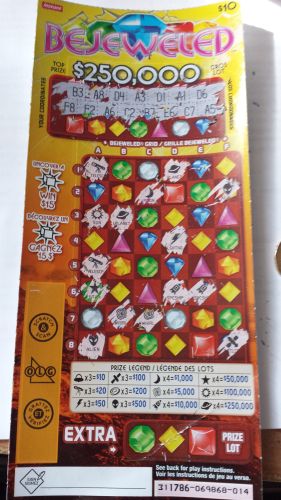 Man I must say I am really enjoying this scratch card. The best thing is at this point there are multiple ways to win. And even if I dont win well at least I've got a good chance at this point. Couple of spaceships, couple of whirls etc.
Let's scratch the next ones off one by one:
1st Black Hole.
2nd Star. Ugh. 5 more symbols.
3rd Spaceship. We need 1 more for $10k.
3rd star which means 1 more for $50k.
A satellite meh.
3rd whirl. Need 1 more for $5k and we are down to the last one….
A saucer. Which is our first so nothing. We will scratch the extra which is worth $1k and…triangle, triangle, SQUARE. Damnit needed all 3 to match.
Here's the final card: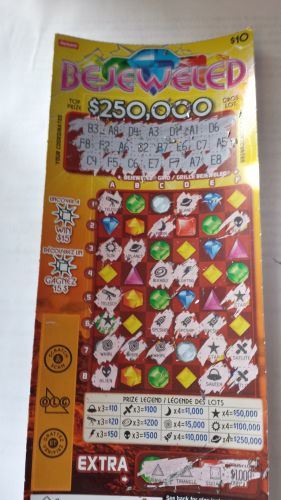 Bejeweled was fun though. See you next week!
Our Most Popular Keno Casinos for United States: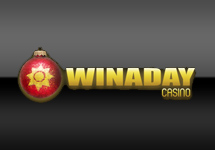 "WinADay Casino is the home of "Power Keno', the most populer online casino game with 7 Cards of Keno at once!"